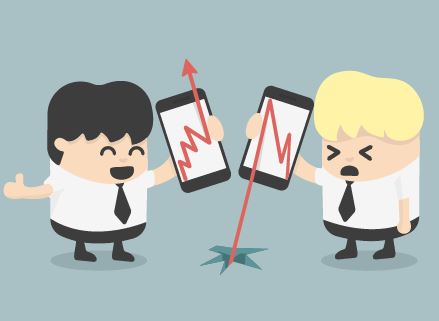 Permanent employee placements fell at the quickest rate for over three years in August, whilst independent contractor and temporary billings continued to grow, albeit marginally, according to the latest Report on Jobs from KPMG and the Recruitment and Employment Confederation (REC).
In July, growth for work as a contractor and temp billings had slumped to a seventy-five month low, and last month's growth remained stuck close to the previous month's rate, with growth of demand for independent contractor and temp staff in the private sector easing to a seventy-nine month low.
Analysts attributed continued uncertainty regarding the United Kingdom's departure from the European Union (EU) as a major factor in the drop in full-time employment and permanent placements, as many employers chose to postpone investment decisions, including hiring an employee in contract position or as a full-time employee.
Total demand for workers increased at the slowest monthly pace for seven years, with both permanent full-time work and contract work or temp vacancies rising at lower rates. Worker candidate numbers also fell further, as many workers were reluctant to change roles in the unstable economic climate, but the number of available candidates fell at the smallest rate for two-and-a-half years. Consequentially, pay rates continued to increase, but the change was less dramatic than in recent months.
Commenting on the latest survey results, REC chief executive Neil Carberry appealed to politicians to resolve the Brexit quagmire as soon as possible, while avoiding a "damaging no-deal" exit:
"Today's figures are a sobering reminder to politicians of all parties that national prosperity relies on businesses creating jobs and growing careers. Britain's record on jobs is world-leading. It's a key part of our economic success, with recruiters at the forefront of it. And there are still great opportunities out there for those looking for a new job and a boost in earnings.
"But all this rests on business confidence – the confidence to invest, to hire someone, to try something new – and it's clear that things are getting harder. Permanent placements have now dropped for six months in a row and vacancy growth is slowing. While we continue to benefit from the flexibility of our jobs market as demand for temps holds steady, today's survey emphasises the real world impacts of the political and economic uncertainty businesses are facing.
"The first priority should be avoiding a damaging no-deal Brexit and giving some stability back to British businesses, so they can drive the prosperity of the whole country."
The panel of 400 UK recruitment and employment consultancies surveyed indicated that the number of candidates placed into permanent employee roles dropped for the sixth month running in August, whilst those who work as a contractor and temporary billings rose marginally. Brexit was widely blamed for the paralysis, as companies delayed hiring decisions until the economic outlook becomes more certain and opting to complete needed work as a contractor.
Independent contract work and temporary vacancies expanded at the slowest rate for a decade whilst permanent full-time work vacancies grew at the smallest rate for seven years, resulting in the slowest increase in total worker vacancies since January 2012.
As workers continue to feel uneasy about changing jobs in the current climate, candidate numbers continued to deteriorate in August, albeit at the slowest rate for thirty-two months. The reduction was still much quicker than the historical trend, however. This led to lower salary inflation than has been recorded in recent months, with permanent starting salaries increasing at the slowest rate since December 2016. Independent contractor and temporary pay growth tempered to a five-month low.
"Brexit uncertainty continues to take its toll on the jobs market, evident by the quickest drop in permanent placements in over three years as employers delay hiring staff," said James Stewart, vice chair at KPMG.
"Given the current climate, it's not a surprise but is still a concern to see that the demand for staff increased at the slowest rate since 2012 – and that people are reluctant to seek new roles. On the plus side however, the latest decline in staff supply was the least marked for over two and a half years amid greater competition, softening the pressures on pay.
"Looking ahead and with investment also contracting, businesses desperately need clarity on Brexit outcomes in order to re-build confidence in the jobs market and be able to make more informed decisions on their long-term hiring plans."
The Report on Jobs is compiled for KPMG and the REC by IHS Markit.
9th September 2019.