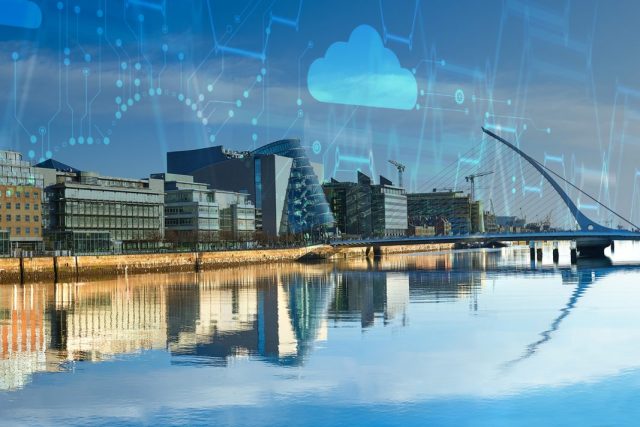 Tech giant Amazon has announced plans to create one thousand jobs in Ireland over the next two years, bringing the size of the company's Irish workforce to five thousand. The company also plans to invest in a new 170,000 square foot campus in Charlemont Square, Dublin, to open in 2022.
Recruitment has already commenced for the jobs, announced on Monday, which are mainly in highly-skilled roles and include engineering roles in software development, network development, systems development, optical deployment, database, development ops, and support engineers.
The company is also seeking data centre technicians and mechanical and electrical engineers, solutions architects, security specialists, big data specialists, technical programme managers, with a number of non-technical programme roles and account managers also being hired.
Whilst the roles are mainly permanent, the upscaling of operations in the country is likely to create a number of contract opportunities at the same time. A significant number of positions will be open to people who wish to work from home.
"Before the whole Covid crisis started, we had begun recruiting people to work from home permanently for certain roles," Mike Beary, Amazon Web Services (AWS) Ireland country manager said. "That's the nature of the jobs that they are in. We see that continuing."
There will still be a need for people to work from the office in certain roles, however, and with the current Amazon offices in Dublin nearing capacity, the Charlemont Square site was secured.
"We see a fair degree of momentum in all of our businesses, whether that's the retail side or, more importantly on the Dublin campus, the AWS side. We see a lot more of our customers migrating to the cloud," said Mr Beary. "We are cautiously optimistic that we will hit the thousand jobs within the two years."
The Covid-19 pandemic has meant many businesses have accelerated their move to the cloud or increased their amount of cloud-based services, leading to an increase in demand for AWS services.
"We had seen a lot of momentum even before [the] Covid crisis, but I think it's fair to say the Covid crisis has accelerated the momentum somewhat. It depends on the industry that you're in. If you think about how people's lives have changed in the last three or four months, whether it's a Zoom call for work, or watching Netflix, Disney+ or Amazon Prime – all those streaming services are running on the cloud.
"You are seeing more and more people much more comfortable or aware of how much the cloud is part of everyday life now. Those kind of signals are what gives us confidence that we can add these new roles.
"Ireland is seen as a really attractive place for us to hire and grow. It was the first place outside North America to build data centre infrastructure, and so it remains one of the most significant locations for AWS around the world."
Tánaiste (deputy prime minister) Leo Varadkar said Amazon's announcement is a huge vote of confidence in Ireland's economy and workforce as it recovers from the economic crisis caused by Covid-19.
"It speaks to our ambition to make Ireland the tech capital of Europe," he said. "It demonstrates our ability to continue to attract high quality jobs in growth sectors like digital."
Mark Redmond, chief executive of the American Chamber of Commerce Ireland, said it was time for Ireland to double down on retaining and attracting foreign direct investment (FDI).
"The scale of this announcement – one of the largest in the history of the state – demonstrates Ireland's global reputation as a great location for talent and innovation," he said. "We need to fight hard to protect and enhance that reputation as the competition globally for FDI jobs has never been as intense."
28th July 2020.