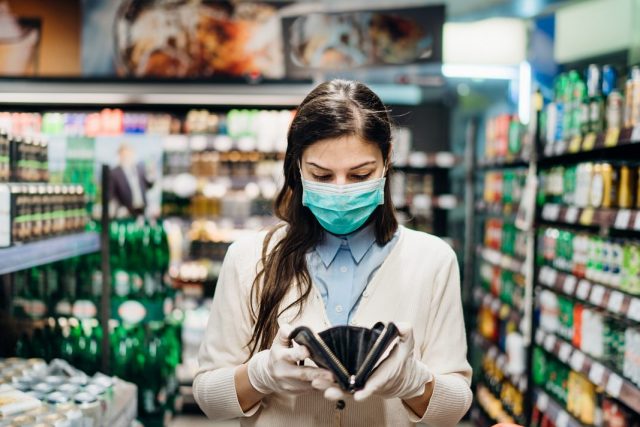 The Covid-19 pandemic has had a detrimental effect on the wellbeing of many British contractors as the economy shut down for weeks and a substantial number of freelancers were left ineligible for the government's coronavirus support schemes, a new survey has revealed.
The survey of 1,036 contractors by website ContractorCalculator.co.uk found that fifty per cent of respondents had suffered financial hardship as a result of the pandemic, with only six per cent believing that the support made available to the self-employed has been adequate.
Limited company contractors were left to "fall through the cracks" of the coronavirus support schemes as dividends were not taken into account when calculating furlough payments. The newly self-employed and self-employed individuals with over £50,000 annual profits were not eligible for payments under the Self-Employment Income Support Scheme (SEISS).
Over half of the contractors polled (fifty-five per cent) said that the government's response to the health crisis exacerbated their stress levels, with sixty-eight per cent indicating that they now have less trust in the government, given its handling of the pandemic. Seventy per cent of the contractors surveyed said that the pandemic has created new stressors for them.
The tensions brought about by the sudden health crisis have added to existing pressures caused by IR35 reforms, also known as the Off-Payroll rules, which were due to be extended to the private sector in April but were abruptly delayed for twelve months in March due to the Covid-19 outbreak, after already causing many major clients to reevaluate their hiring policies.
"Contractors have been heavily affected by Covid-19, and many are worried about their future," said Dave Chaplin of ContractorCalculator.co.uk. "As indicated by our survey, matters are heightened by the impending private sector rollout of the ill-conceived Off-Payroll Tax and government's support offering to the self-employed, of which many legitimate contractors have fallen through the cracks."
In an indication of just how badly the economic shutdown has affected the freelance sector, thirty-three per cent of contractors surveyed by the website said that they hadn't worked at all during the UK's lockdown. A further twenty-eight per cent claimed to have lost "some or most" of their work, and forty-eight per cent had serious concerns about sourcing new roles.
Nearly a third of the contractors who suffered financial hardship due to Covid-19 said that their hardship was "significant". However, the majority of contractors had contingency funds to see them through the crisis: eighty-eight per cent had financial savings prior to the pandemic, and fifty-three per cent used cash reserves to support them during the lockdown.
Amongst the fifty per cent of contractors that did not indicate that they had suffered financial hardship due to the pandemic, many observed that the IR35 reforms had already reduced the amount of opportunities available to them before the outbreak took hold.
Contractor engagements have also been subject to disruption, with forty-one per cent of those surveyed saying that work slowed down during lockdown and forty per cent claiming that their clients had frozen work activity altogether. Seven per cent reported experiencing late payments.
Twenty-four per cent of those polled are now considering quitting contracting and moving into permanent employment, with eighty-eight per cent citing the impending IR35 reforms as a key factor, and seventy-six per cent expressing concerns about sourcing freelance work.
"Confidence amongst the flexible workforce appears to be at an all-time low, at a time when the economy will be relying heavily on crucial contingent workers to underpin its recovery," said Chaplin. "This is extremely worrying and due in no small part to recent controversial measures imposed by government."
Given the exclusion of many contractors from the coronavirus support schemes along with the fiercely unpopular IR35 reforms, it is perhaps unsurprising that sixty-nine per cent of respondents said that they "strongly disagree" that the government has the interests of the self-employed at heart, with a further nineteen per cent saying that they "somewhat disagree". Fewer than one per cent strongly agreed that the government is sympathetic to the plight of the self-employed.
Ninety-one per cent of those polled reported trading through a limited company.
7th August 2020.