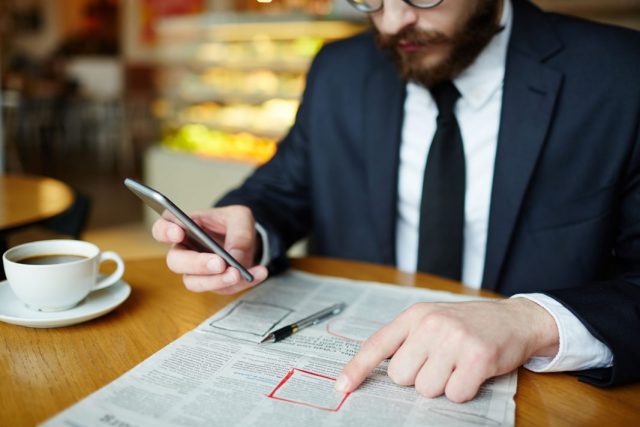 The number of job adverts posted in the UK continued its upward trend in August, with the total number of active vacancies rising to 1.12 million in the final week of the month.
The Recruitment and Employment Confederation (REC) said that the increase of 26,000 compared to the first week of August represented an easing in the pace of growth, but there were still almost 107,000 new job adverts posted in the week beginning August 24. August is often a slower month for new postings due to the amount of people on holiday.
Adverts posted in the North West of England rose by 2 per cent in late August, while they grew by 1.3 per cent in both Wales and Northern Ireland. These three regions have shown the fastest recovery since May, the confederation said. Four of the top ten "hiring hotspots" were in Wales, with the largest increases in Anglesey and Swansea.
Northern Ireland claimed three of the top ten "hotspots", including Newry, Mourne & Down and Antrim & Newtownabbey. The top hiring hotspot in north-west England was Mid Lancashire, which saw an increase of 5.4 per cent.
Meanwhile, the number of job postings in Scotland fell by 3.5 per cent between the final two weeks of August, with the bottom ten local areas for growth in job postings all in Scotland, led by Falkirk and West Dunbartonshire.
There was demand in areas such as crane drivers and assembly line operators, while the need to make offices safe for workers may have contributed to the 8.2 per cent rise in adverts for air conditioning engineers. Legal associate professionals were also in higher demand, with 8.8 per cent more jobs advertised.
"The trend of improvement in hiring we are seeing may be slow, but it is sure," said Neil Carberry, chief executive of the REC. "As schools re-open and more businesses open up workplaces, we expect to see more adverts as firms change to reflect the new normal – including adapting air conditioning, it seems.
"But we can't assume an upturn in hiring means we are out of the woods, given the likely scale of job losses this autumn as firms adapt to the new reality. Government needs to work with the jobs specialists of our world-leading recruitment and staffing sector to deliver support to jobseekers urgently and encourage firms to hire. Supporting jobs through a cut in employers' National Insurance and more flexibility in training support would both help to increase hiring activity and, more importantly, build business confidence."
Matthew Mee, director of workforce intelligence at Emsi, who conducted the research in partnership with the REC, said: "It's encouraging to see continued recovery of recruitment marketing activity, which is also supported by the overall increase in estimated UK wide job vacancies, which rose from 337,000 (Apr to Jun) to an estimated 370,000 (May to July) according to the latest government figures.
"When we look at the latest week's postings data, whilst it still appears key worker sectors are dominating overall volumes, however we are seeing increased activity from several companies across the construction, technology and retail sectors."
4th September 2020.