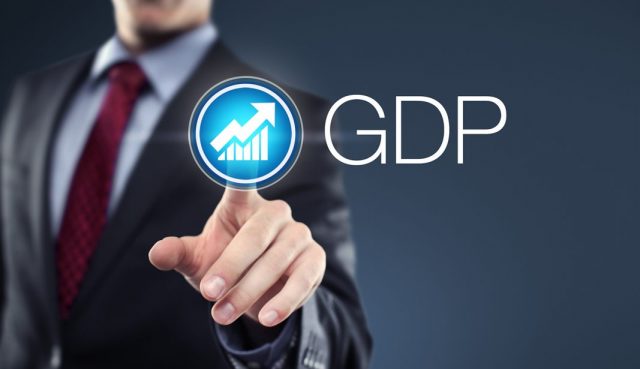 Figures published by the Office for National Statistics (ONS) on Tuesday showed a "disappointing" 1.8 per cent increase in the Gross National Product (GDP) for May after a historic drop in April, sparking fears that the economic recovery from the Covid-19 pandemic may take longer than expected.
GDP plunged 20.3 per cent in April, during a full month in lockdown in the UK. Output only rose by 1.8 per cent in May compared to April, which was well below the 5.5 per cent forecast by economists surveyed by Reuters: an early blow to proponents of a "V-shaped" recovery.
Consequentially, the UK economy was still nearly a quarter (24.5 per cent) smaller in May than it was in February. Sterling fell and UK government bonds rose in price in response to the news.
Chancellor of the exchequer Rishi Sunak said: "Today's figures underline the scale of the challenge we face. I know people are worried about the security of their jobs and incomes. That's why I set out our plan for jobs last week, following the PM's new deal for Britain, to protect, support and create jobs as we safely reopen our economy."
May's GDP data was "a disappointing first step on the road to recovery and suggests that hopes of a rapid rebound from the lockdown are wide off the mark," Thomas Pugh, UK economist at consultancy Capital Economics, told the Financial Times. "Indeed, the path to full economic recovery will probably be much longer than most people anticipate."
James Smith, research director of the Resolution Foundation, a think-tank, said "the UK economy is unlikely to return to close to its pre-Covid economic path until a vaccine or treatment is found".
No other major European economies produce monthly GDP figures but May's sector data show that the UK experienced a weaker rebound in retail sales than the eurozone, whilst registering a similar hit to industrial output.
Analysts anticipate a stronger performance in June, when the economy benefited from the reopening of many non-essential shops. However, the services sector continues to suffer. Pubs, restaurants and many museums and galleries did not start opening until July.
Jonathan Athow, deputy national statistician for economic statistics at the ONS, said: "In the important services sector we saw some pickup in retail, which had record online sales. However, with lockdown restrictions remaining in place, many other services remained in the doldrums, with a number of areas seeing further declines."
The disparity between more positive forecasts and the actual data from the ONS has been blamed on an over reliance on newer, experimental economic indicators that have gained traction recently at the Bank of England. Speaking at a webinar event recently, Andy Haldane, the Bank's chief economist talked up the chances of a "V-shaped" recovery. He urged economists to shed their "fixation with old news" and to look towards real-time indicators.
These experimental datasets, ranging from payments to traffic flow and energy demand, suggested that the recovery is coming "sooner and faster than any other mainstream macroeconomic forecaster" predicted, he said. However, the faster recovery has seemingly so far failed to materialize.
"With hindsight everyone got carried away with the real time data," Mr Pugh said.
"With risks to the outlook tilted to the downside, it remains crucial that policymakers at the Bank of England and in government remain aggressive in their efforts to stimulate demand and return the economy to closer to its potential as quickly as possible," said Kallum Pickering, senior economist at investment bank Berenberg.
Monthly GDP data is published with a delay of several weeks from the reference period, leading to policymakers and investors to look at alternative indicators for a more up-to-date assessment of the most recent trends. The Financial Times on Tuesday launched a tracker of some of these statistics, which point to an incomplete recovery after the broader reopening of the hospitality sector in June.
14th July 2020.