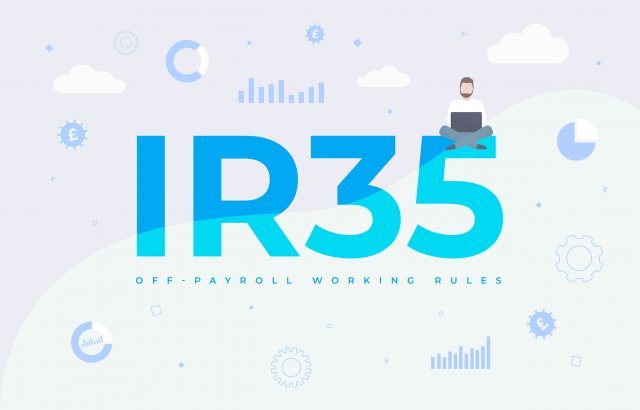 Only a quarter of recruitment firms believe that their clients were applying the new IR35 rules correctly in the run up to April, a new survey has revealed.
Reforms to IR35, officially known as the Off-Payroll rules, were due to be introduced in April of this year in the private sector but were abruptly shelved for twelve months due to the coronavirus crisis. However, the way that the market geared up for their implementation provided contractors with a glimpse of how the new rules will affect the sector when they are eventually brought in.
Of the 143 recruitment consultancies polled by insurance provider Kingsbridge, fifty-two per cent of respondents indicated that they had seen their clients applying a mix of blanket bans on contractors using their own companies, fair IR35 assessments or making no decisions. Just a quarter said the majority of their clients were applying the rules fairly, which place an obligation on the hirers of contractors to assess the tax status of the freelancers they use based on the terms and conditions of their engagement.
Many clients simply banned contractors from working through their own limited companies, meaning the complex new rules did not apply to them. One respondent to the survey said: "Some of our clients made a genuine effort to assess status fairly and were working with us to find a strategy that would work for all parties. However, some clients put a blanket/no PSC policy in place because they believe that is the easiest way to deal with this legislation, which is a shame."
The survey report said: "Where blanket ban approaches had been implemented, numerous respondents cited a trend in larger companies choosing this route versus smaller and medium-sized companies who were willing to take a more tailored approach."
Some respondents suggested that once "a few" big companies took a "no PSC" approach, others simply followed suit. Where fair assessments were being made, concerns remained that they were "overly cautious", the report said. One respondent said: "Most were assessing fairly, albeit falling heavily on the prudent side, so most were resulting in 'inside IR35' determinations."
The report revealed a high degree of preparedness within the recruitment industry, with seventy-three per cent of those polled saying that they felt very prepared for the new rules' planned roll-out, and ninety-six per cent of respondents reporting that their business now has "a good level" of understanding of the forthcoming changes to the legislation.
Client reactions, such as blanket bans on limited companies, were seen as the biggest obstacle in ensuring recruitment firms were ready for the Off-Payroll rules in the run up to April, before the delay to the reforms was announced, as indicated by sixty-six per cent of those firms polled.
Other obstacles included a lack of end-hirer engagement (sixty-five per cent) and gaps in understanding and education around IR35 determinations were ranked third, cited by fifty-four per cent of survey respondents.