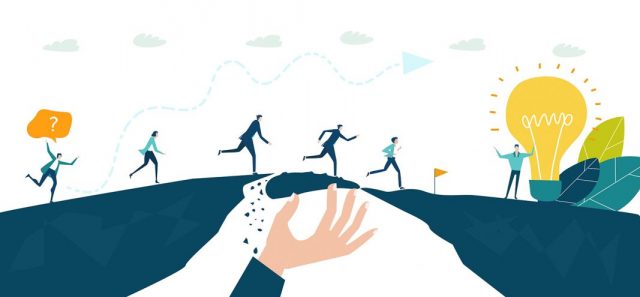 The Self-Employed Income Support Scheme (SEISS) is to be extended, it was announced on Friday, to enable eligible individuals to claim a second grant, paid in August, albeit at a slightly reduced rate.
The announcement came as chancellor of the exchequer Rishi Sunak also outlined a tapering off of the Coronavirus Job Retention Scheme (CJRS), the equivalent scheme for permanent staff, which is to be topped up by employers as state support is slowly reduced from August until the end date in October.
Applications for the newly-announced second SEISS grant will be open in August. Eligible individuals, i.e. sole traders or partnership members who have seen their business adversely affected by the Covid-19 crisis, will be able to claim a taxable grant worth seventy per cent of their average monthly profits, paid out in a single instalment covering three months' profits and capped at £6,570.
The window of application for the first SEISS grants, paid at eighty per cent of profits capped at £7,500, was also extended until July 13. However, calls by the freelance sector to include limited company owner-directors in any SEISS extension were seemingly ignored, as HM Treasury announced that "the eligibility criteria are the same for both grants". There was no mention of extending the scheme to cover dividends. More guidance on the second SEISS grant will be published on Friday June 12.
Owner-directors of limited companies have been left "falling through the cracks" of the coronavirus support schemes as they are typically remunerated in a combination of salary and dividends from their companies. As dividends are also considered investment income, it has proven difficult for the government to devise a scheme that enables the estimated 715,000 to 910,000 owner-directors in the UK to receive an equivalent level of support to that of their employed or self-employed counterparts.
Announcing the new measures, chancellor Rishi Sunak said: "Our top priority has always been to support people, protect jobs and businesses through this crisis. The furlough and self-employment schemes have been a lifeline for millions of people and businesses.
"We stood behind Britain's businesses and workers as we came into this crisis and we stand behind them as we come through the other side.
"Now, as we begin to re-open our country and kickstart our economy, these schemes will adjust to ensure those who are able to work can do so, while remaining amongst the most generous in the world."
Dame Carolyn Fairbairn, director-general of Confederation of British Industry (CBI), said: "The government's support throughout the lockdown so far has been a lifeline for businesses, employees and the self-employed. The changes announced will help ensure the schemes stay effective as we begin a cautious recovery.
"Introducing part-time furloughing at the same time as more stores and factories start to open will help employees to return to work gradually and safely. Many more businesses will feel supported during this vital restart phase.
"Firms understand the scheme must close to new entrants at some point and that those using it in future will need to make a contribution to help manage the costs. However, previously viable firms not able to open until later, particularly in leisure, hospitality and the creative industries, may need further assistance in the coming months."
Derek Cribb, CEO of the Association of Independent Professionals and the Self-Employed (IPSE), said: "It will be an overwhelming relief to self-employed people who are eligible for SEISS that their support has been extended. It is very welcome that the Chancellor has once again heeded our calls and taken steps to get many of the self-employed, who are particularly struggling in the Coronavirus crisis, the income support they so badly need."
Edwin Morgan, director of policy at the Institute of Directors (IOD) also welcomed the move. "Extending SEISS is … a welcome move, and reflects the immense challenges many self-employed people are facing," he said.
1st June 2020.