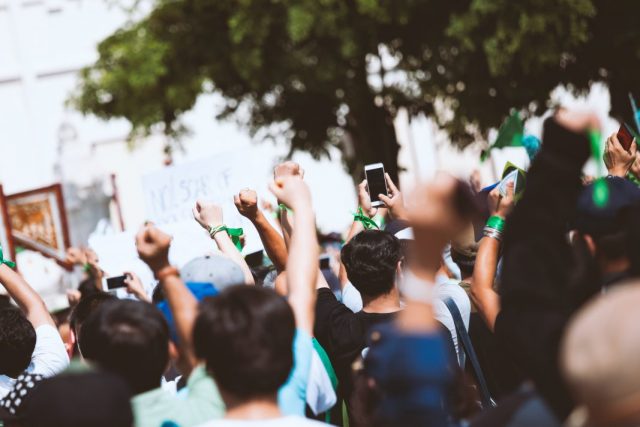 Opponents of the 2019 Loan Charge are set to return to Westminster this Wednesday to lobby MPs, and specifically prime minister Boris Johnson, to suspend the controversial levy in order for an independent impact review to be carried out.
Around 50,000 independent contractors are estimated to be affected by the Loan Charge, which penalises taxpayers of "disguised remuneration" tax avoidance schemes by charging tax on income up to twenty years' prior in one financial or tax year. Individual liabilities range from thousands to hundreds of thousands of pounds in estimated tax payments.
Many of the scheme users were contractors, who in some cases claim that they were forced into the umbrella company schemes by unscrupulous recruitment agents. They relied on the high net returns offered by the schemes in order to sell contract roles to candidates, some of these self-employed people would be working as a contractor for the first time.
Boris Johnson previously committed to reviewing the Loan Charge during a Conservative leadership campaign hustings in Carlisle in June, saying that the income tax "seemed superficially unjust" – but since becoming prime minister he has gone quiet on the issue. Mr Johnson was also one of more than fifty MPs who signed a letter to former chancellor of the exchequer Philip Hammond in March calling for a review of the policy.
The demonstration on Wednesday, organised by lobbyists of the Loan Charge Action Group (LCAG), will coincide with the announcement of Savid Javid's pre-budget Spending Review, which is highly anticipated to commit to an unprecedented amount of public spending and borrowing. The protest was arranged at short notice to avoid the prorogation of Parliament, announced by Johnson last Wednesday, which take effect from September 10th.
Past Loan Charge protests at Westminster have been relatively successful. They led to much greater awareness of the contractor tax policy amongst Parliamentarians, who voted it through with the 2017 Finance Bill, in many cases unaware of its impact. Previous protests in October 2018 and February of this year arguably led to the creation of the Loan Charge All-Party Parliamentary Group (APPG), a cross-party group of hundreds of MPs who commissioned an independent inquiry into the policy, and also led to an amendment to this tax year's Finance Bill which mandated an official HM Treasury review of the policy. That Treasury review was later downgraded to an HMRC report and was branded a "whitewash" by MPs.
Affected contractors, self-employed people and other taxpayers are being urged by the event's organisers LCAG to make every attempt to attend the protest, despite the short notice and difficulty for many to travel to London during the working week.
Speaking in an opinion piece on freelancer website ContractorUK.com, LCAG co-founder Steve Packham claims that the Loan Charge "is now seen in Westminster as a scandal of bad policy making and deliberate disinformation, as well as a … policy with disastrous consequences for those hit both by it and unpayable retrospective tax bills".
"Our Loan Charge protest this Wednesday has a simple message: that the PM, who himself has backed a suspension and review, must now act. He must call upon his chosen chancellor of the exchequer, Sajid Javid, to immediately suspend the Loan Charge. This has to be done now, before parliament is prorogued, as the deadline for people to self-declare relevant loans is the end of September", he said.
Last week, co-chair of the Loan Charge APPG Ross Thomson spoke to the Financial Times about when he met Johnson to ask him to sign the APPG's letter to then-Chancellor Philip Hammond, claiming that he was so impassioned by those having to pay the "unjust" tax that he signed it there and then. Mr Thomson also told the newspaper that he had met with Mr Johnson's policy team, who agreed that the levy was "retrospective and wasn't a good policy". The letter to Mr Hammond was also signed by several members of Johnson's government, including Cabinet-level ministers.
"Commitments have been made, people's expectations and hopes have been raised," Mr Thomson said.
"Boris does need to act on this. We're not going to be quiet. The government doesn't have a huge majority."
Iain Duncan Smith, a former Conservative leader and supporter of Boris Johnson's leadership bid, also told the FT: "[Mr Johnson] signed the letter that it was unjust and unfair and against the rules of natural justice before he even stood in the campaign. I am calling on him to deliver on what he said." Mr Duncan Smith added that he was "ashamed" that his government had not yet suspended the policy, especially since it allows the tax to be collected in a single tax year.
The protest will begin at 10:15am at the statue of Winston Churchill in Parliament Square, moving to St Stephen's entrance of the Palace of Westminster (the Houses of Parliament) at 11:00am, where supportive MPs are being asked to meet the protesters for photos. Sir Ed Davey, chair of the Loan Charge APPG and previous Liberal Democrat leadership contender, will meet the group around this time to make a speech to taxpayers. The demonstration will then remain at St Stephen's entrance until 2pm, from which time anyone will be able to enter Parliament to lobby their MP via a meeting which can either be pre-arranged with individual's constituency MP in writing, or on the day via the "green carding" system.
Attendees are being advised to note that the date of the demonstration has changed from its initial date of September 11th, due to the announcement of the prorogation of Parliament from the 10th.
2nd September 2019.