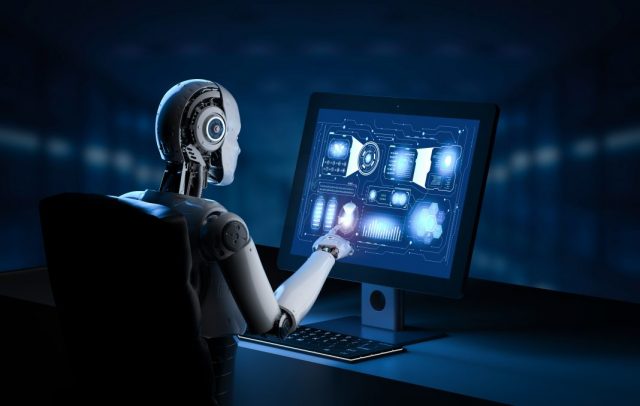 Sixty-two per cent of human workers believe that robots could be more productive than their human colleagues, according to a new study by automation experts V1.
However, only forty per cent of over 600 respondents to the survey said they would be happy for any part of their job to be automated. Forty-four per cent indicated that they would be unhappy for automation to assist with their jobs.
When it came to using robots at home, twenty-eight per cent said they would be likely to use domestic robots such as vacuum cleaners or kitchen robots. Only twenty-one per cent would use a virtual assistant such as Amazon's Alexa or Google Home, and seven per cent would be inclined to utilise live chatbots around the house.
In October the Office of National Statistics released figures showing that productivity in the UK had fallen at its fastest pace in five years over the April to June quarter of 2019, which it said was part of a wider pattern of productivity stagnation since the financial crisis, calling the slowdown the UK's "productivity puzzle".
"These findings put into question the productivity of today's UK workforce," said Dean McGlone, director at V1.
"The problem is that we have seen too many uncertainties, such as Brexit, and these are distracting businesses from addressing the so-called productivity crisis as a priority.
"Business leaders need to act now, and this means exploiting the benefits that robotic technology has to offer. The reality is that tools such as Robotic Process Automation (RPA) can help people work smarter, not harder.
"It can eliminate repetitive jobs, which will not only enable them to focus on higher value tasks but focus on upskilling for the future. Ultimately, the workforce that we see today needs to adapt, and this means embracing the cobot era where both people and technology work together."
A report by Advanced in September found that fifty-one per cent of over 1,000 senior decision makers surveyed believed that a robot would be better at decision-making than their boss or senior leadership team, and seventy-seven per cent would welcome robotic assistance if it meant a decrease in the amount of manual processes involved in their jobs.
20th December 2019.