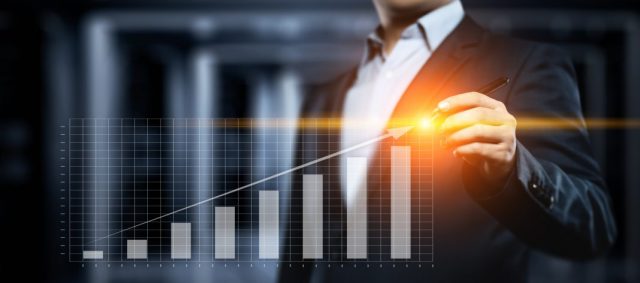 New research compiled by The Data City has shown that the number of UK companies that are actively involved in the digital technology sector is over 25 percent larger than previous statistics had indicated. More than 50 percent larger than previously thought when considering only social media and emerging digital technologies such as Artificial Intelligence, FinTech, etc.
The pioneering research analysed the UK's 4.06 million active companies using open data, social media, the web and artificial intelligence to identify areas of activity. The businesses were categorised using a proprietary system of Real Time Industrial Classification (RTIC) codes, rather than the industry-standard SIC codes used by Government agencies such as Companies House.
The SIC code system originated in the United States in 1937 and was superseded by the NAICS system in the USA and Canada in 1997. But a variant is still used in the United Kingdom, harmonised to an extent with the European Union's NACE classification system.
The Data City claim that their RTIC classification is a more accurate way of "understanding … what organisations do in real time" and enables a better snapshot of emerging sectors such as Artificial Intelligence (AI), the Internet of Things (IoT) and FinTech, not just social media. Their data showed that companies in the private sector previously classified only as, for example, manufacturing, are now embracing such technologies – but, until now, this has not been reflected in statistics.
The research, compiled into a report entitled The UK Digital Technology Census 2019, examined eight key sectors: AI & Data, E-commerce, Cyber, Advanced Digital, Gaming, IoT, MedTech and FinTech.
Well-established "traditional" digital communication and data businesses were removed and focus was exclusively on emerging digital & financial technology sectors. As a result, a further investigation found that a greater 58 percent more organisations were making contributions in these sectors than statistics using only SIC codes had previously revealed. A statistic that clearly demonstrates the limitations of the SIC code system, according to the report's authors.
The companies' data combined with additional research on events and meetings held was classified geographically to form a list of the UK's top twenty-five digital technology cities. It showed London as the clear leader, with 37 percent of organisations based in the metropolis were keeping in touch, and with second-place Manchester home to only 4.1 percent of the nation's digital technology businesses.
The statistics reflect that these trends are not temporary. They are pointing towards the right reasons for a greater number of private sector companies and others to not leave out the financial peace of mind provided by digital technology. More and more businesses, employers, and temporary workers who work as a contractor in the digital industry are recognising the benefits. Technologies today offer more than the minimum advantage of reduced paperwork and faster rate of work; the financial leap for businesses and the employer or employee benefits are beyond those reasons.
The Top 10 UK Digital Technology Cities:
London
Manchester
Reading
Brighton
Milton Keynes
Birmingham
Leeds
Bristol
Edinburgh
Glasgow
Organisations Grouped By Sector:
E-commerce (61,812)
Gaming (30,547)
Cyber (21,463)
Advanced Digital (12,896)
FinTech (6,205)
Artificial Intelligence (2,594)
Internet of Things (1,556)
MedTech (453)
The Data City hopes their Digital Technology Census will provide the clearest picture yet of the UK "innovation landscape", helping to inform business and public-sector investment decision-making.
The full report can be downloaded here.
An interactive tool to explore the organisations in each sector can be found here.
24th June 2019.