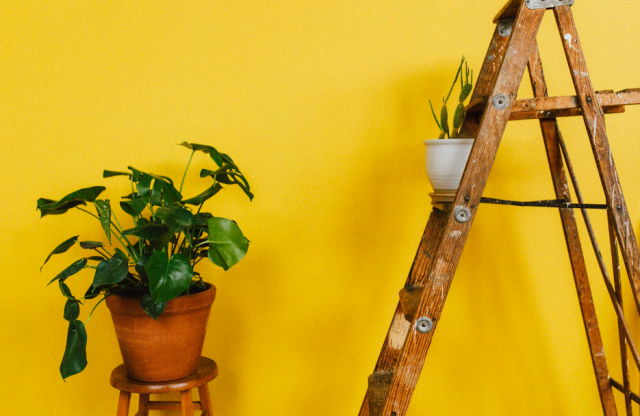 For first-time buyers, home ownership doesn't have to be an unattainable dream – not if you stick to these five steps.
At a glance
Budget to cut unnecessary spending
Save up a deposit to boost your mortgage power
Use help from the government to get you started
Consider support from family or friends
Choose the right mortgage
1. Draw up a budget to cut unnecessary spending
There are two reasons why getting your spending under control is a real benefit when you're trying to get on the housing ladder.
First, by setting a budget you'll be able to identify areas where you can cut back on spending, and this will help you create some extra cash which you can put into a savings account.
Second, when you do come to apply for a mortgage, the lender will most likely want to see three months' worth of bank statements to check on your financial stability.
If your current account shows you're living well within your means and aren't maxed out on credit cards each month, a bank or building society will be far happier to lend you money.
Third, speak with a specialist adviser that understands how contractors are remunerated, what evidence of income banks require and how to package up your application.
This could mean the difference between being offered a good deal on a mortgage – or even having your application approved at all.
The other important issue is to ensure that you have a good credit rating. This is a record of all the borrowing and credit agreements you have now and in the past.
Make sure you are on the electoral register, and that you pay all your bills on time. Don't make multiple applications for credit such as cards and personal loans.
The best mortgage deals go to those with the highest credit rating, so you want your credit history to look the best it can.
2. Save up a deposit to boost your mortgage power
When you've drawn up a budget and found areas where you can economise, you can start to save your money for a deposit on your first home.
The lender will look at how much you've set aside for a deposit when you apply for a mortgage, as this shows them how responsible you are with your money – and how much of a financial commitment you've already made towards home ownership.
As a rule, you'll be offered a better deal if you have a deposit that's worth 10% or more of the purchase price of the property. It's possible to get a 95% mortgage – but the terms and interest rate will be less favourable.
To help build a deposit, you can choose an instant access account with a bank or building society, or open a Cash ISA – which is available to anyone over 16 and enables you to save £20,000 tax-efficiently each tax year.
If you're thinking of saving over a longer term – five years or more – and you're prepared to put away your money for that period of time, you might consider a Stocks and Shares ISA, which invests in the stock market and requires you to be over 18.
3. Use government help to get started
The government has a Help to Buy scheme which is designed to assist first-time buyers in getting a foot on the property ladder. There are several options available to choose from:
Help to Buy: Equity Loan
This makes it possible to buy a home with a small deposit. The government lends you up to 20% of the cost of your newly-built home, so you'll only need a 5% cash deposit and a 75% mortgage to make up the rest.
You won't be charged loan fees on the 20% loan for the first five years of owning your home.
The current Help to Buy scheme was due to end in April 2021. A new scheme was then going to run for two years – restricted to first-time buyers, and with regional property price caps.
However, as a result of the COVID-19 crisis – which is making it hard for house-builders to build new homes and for buyers to view them – there are currently talks about how the scheme might be extended.
Help to Buy: Shared Ownership
If you can't quite afford the mortgage on 100% of a home, this offers you the chance to buy a share of your home (between 25% and 75% of the home's value) and pay rent on the remaining share.
Later on, when you can afford to, you have the option to increase your stake.
You'll need to take out a mortgage to pay for your share of the home's purchase price – or fund this through your savings.
Help to Buy: ISA
This scheme closed in November 2019. But if you opened a Help to Buy ISA before it ended, you can continue contributing to your account until November 2029 – with a boost to your savings of 25%.
Right to Buy
If you're a council tenant with at least three years' consecutive tenancy, you may be able to buy your home at a significant discount. The maximum discount is £110,500 in London, for example.
4. Consider support from family and friends
f you can't access a government scheme, you could consider a 'mortgage mate' – like a friend or relative – to boost your chances of buying.
This way, you could access a larger deposit and mortgage.
Alternatively, with a guarantor mortgage, a parent, close friend or family member could promise to meet your mortgage repayments in the event you're unable to do so.
A guarantor is tied in to the mortgage until the repayments have reduced to an agreed level – typically over 80% Loan-to-Value (LTV).
A guarantor may also offer their property or savings as security, so you can borrow against 100% of the property's value.
5. Choose the right mortgage
The best way to find the right mortgage for you is to shop around and look at the deals available.
When making your decision, you might want to consider:
Do I want to fix my mortgage rate?
By opting for a fixed rate, you'll be able to budget for the next two or three years knowing what your costs will be. On the downside, you might pay slightly more for the privilege.
Do I want an interest-only or repayment mortgage?
Generally, most first-time buyers should opt for a repayment mortgage, where you pay back interest and some of the outstanding loan in instalments over the term of the mortgage.
An interest-only mortgage is when you only repay the interest, not the capital. Although this means the initial cost is lower, you'll need to have a strategy to pay off the full outstanding loan amount at the end of the mortgage term.
When considering what types of mortgage there are, and which is best for you, think about your own finances and lifestyle. Do you need the certainty of a fixed rate – and if so, how long do you want to fix it for?
Looking to the future
By putting all these strategies in place now – getting your credit rating in good shape, saving for a deposit, and keeping an eye on your spending – you'll be creating good financial habits that'll stand you in good stead when you become a homeowner.
The value of a Stocks & Shares ISA will be directly linked to the performance of the funds selected and may fall as well as rise. You may get back less than the amount invested.

A Stocks & Shares ISA does not provide the security of capital associated with a Cash ISA.

The favourable tax treatment given to ISAs may not be maintained in the future, as they are subject to changes in legislation.
We offer a comprehensive range of first charge mortgages from across the market, which lenders make available to mortgage intermediaries.
Your home may be repossessed if you do not keep up repayments on your mortgage.
This article was provided to us by Geoff Day at Wilcox Day Wealth Management Ltd. Please note that this does not imply an endorsement by us.
You can review further articles that may be relevant, please visit www.wilcoxday.co.uk
Wilcox Day Wealth Management Ltd is an Appointed Representative of and represents only St. James's Place Wealth Management plc (which is authorised and regulated by the Financial Conduct Authority) for the purpose of advising solely on the Group's wealth management products and services, more details of which are set out on the Group's website www.sjp.co.uk/about-st-james-place/our-business/our-products-and-services. The 'St. James's Place Partnership' and the titles 'Partner' and 'Partner Practice' are marketing terms used to describe St. James's Place representatives.