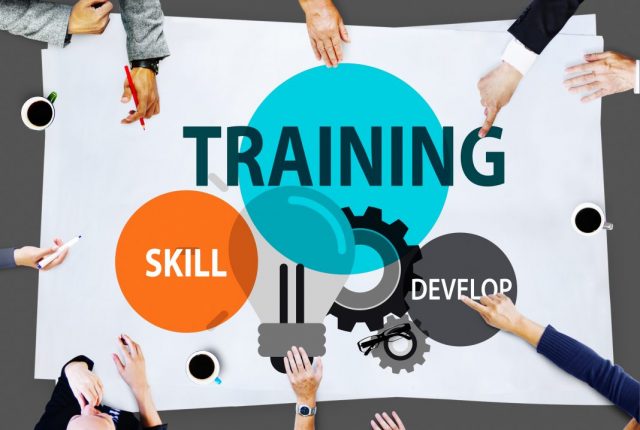 One in five UK employers do not offer any training and development opportunities to their contingent workforce, according to a recent survey of employers and individuals by City & Guilds Group.
The poll of five hundred employees, and one hundred employers in the UK revealed that twenty percent of UK businesses did not currently carry out any training with their non-permanent workers – including independent contractors, temps and workers engaged on zero-hour contracts.
The results were called "shocking" by some experts, whilst other commentators noted that the provision of training could impact an independent contractor's IR35 position and is therefore best left to self-employed individuals themselves to arrange.
Only ten percent of firms did not offer any training to entry-level permanent or full-time employees.
The survey also showed that eighty-four percent of employers that responded rely on contingent workers providing contract work and services on freelance or short-term contracts, and thirty-five percent said they expected their reliance on general contractor staff to grow in the future.
The research was driven by the question of how to ensure freelance or contract work staff are upskilled and supported through the profound changes in business that are currently underway, such as automation, artificial intelligence and the data revolution.
John Yates, corporate learning group director at City & Guilds, said a lack of training wasn't just an issue for being a contractor. "For employers, this is especially dangerous where workers aren't receiving essential training like onboarding or compliance, leaving them open to commercial and reputational risk," he said.
Alasdair Hutchison, policy development manager at the Association of Independent Professionals and the Self-Employed (IPSE), said it was "shocking that so few businesses are giving freelancers the training support they need".
Hutchison added that both businesses and government needed to recognise the value of the self-employed individuals and help "open up development opportunities for them".
Colin Morley, director at recruitment consultancy Harvey Nash, said it was not always clear who was responsible for footing the bill for contingent or contract workers, highlighting the difficulty that the new Off-Payroll rules present to both contractors and their end-clients.
"[Contractors] are generally brought in by the client because of their expertise in a particular field," said Morley. "If the client is paying for the contractor's training then it strongly suggests they are part of the workforce and a disguised employee.
"As such, contractors should be responsible for the organisation and payment of all their own training and development."
Office of National Statistics (ONS) data released last month showed that between April and June of this year, nearly 1.5 million people were engaged via temporary contract work, of which 570,000 were on "fixed period contracts".
The City & Guilds survey also revealed that the training that is being offered to general contractor or contingent workers is less effective than that provided to permanent full-time employees: twenty-four percent of global contingent workers said that their current training had no impact on their performance at work, whilst a quarter of UK businesses reported the lowest effectiveness levels of training amongst contingent contract position workers.
Ben Willmott, head of public policy at the Chartered Institute of Personnel and Development (CIPD), agreed that it was important for businesses to have confidence in the skills of their contingent contract workers, but added that it was equally important for organisations not to become overly reliant on contingent workers due to skills shortages in their permanent workforces created by a lack of effective in-house training.
"Employers should be thinking strategically about resourcing and workforce development," he said. "You want to make sure you're not having to use a contingent workforce because you're not investing enough in the skills of your permanent staff.
"Lots of employers will need to use a contingent workforce, and in those circumstances, they should be trained, particularly if there's a need to ensure compliance or improve engagement, and also to ensure fairness."
The training needs of contingent workers are often distinct from those of permanent staff in full-time employment, argued Aaron Saxton, director of training and education at IT provider UKFast. "Often contractors and temporary workers are bought in to support with a specific project that needs a quick result or requires very niche skills," said Saxton. "This means they are often incredibly time-short, so we need to make sure training – whether it's basic health and safety, onboarding or developing a new technical skill – fits their work-life patterns."
The research may prove helpful if you are planning on being a contractor, entitled "Learning Insights #2: A risky business", can be found here.
4th September 2019.