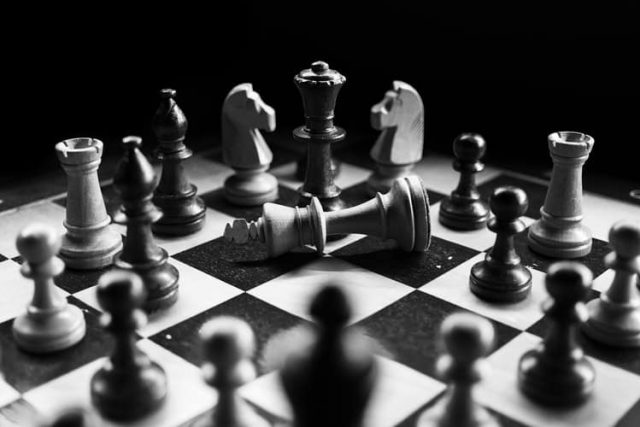 HMRC chief to receive a knighthood in New Year's honours list
The chief executive of HMRC has been knighted in the New Year's honours list, for 30 years' public service. He will become a Knight Commander of the Order of the Bath (KCB), a chivalric order comprised exclusively of civil servants and the military.
On receiving the honour Jon Thompson, from Peterbrough, said: "I'm delighted to have received this honour. The civil service has a wealth of talented and respected individuals and leaders, and I am proud to have spent the majority of my career working amongst them."
As Chief Executive, Jon is responsible for delivering the department's strategy, including HMRC's ambitious transformation programme, business objectives and customer service improvements. Jon is also HMRC's Accounting Officer, accountable to Parliament for the department's expenditure and performance.
As Permanent Under Secretary at the Ministry of Defence, Jon was the government's principal civilian adviser on defence, with primary responsibility for policy, finance and planning. He was a member of the Defence Council and the Defence Board and co-chaired the Defence Strategy Group.
The knighthood comes after a year in which Mr Thompson revealed that he had received death threats after giving evidence to a committee of MPs which set out the expected cost to businesses of the UK's post-Brexit customs options, some £20 billion. He also told the Public Accounts Committee in September that he has received death threats over social media from individual taxpayers, and as a result is not a "great fan" of the medium.
At the time he said: "We have had to literally change how I travel and what my personal security is. We have had two death threats investigated by the Metropolitan Police for speaking truth unto power about Brexit."
Five senior civil servants were named Companions of the Order of the Bath (CB), and eight other officers of HMRC also received New Year's honours, including the former general counsel and solicitor, Gill Aitken, who became registrar at the University of Oxford last year.
In total 1,148 individuals received an award, including 422 MBEs and 238 OBEs. 70% of recipients are people who have carried out outstanding work in their communities, according to the Cabinet Office. Knife crime campaigners and terror attack responders were among the awardees.
Controversially, Tim Acton, a British diver who was among the dive team that rescued 12 youth football team players and their coach from a cave in Thailand earlier in the year, was absent from the list, whilst other divers involved in the rescue received MBEs, the George Medal for bravery and the Queen's Galantry Medal. His mother told The Colchester Gazette: "I would hope it is just an administrative error".
Just under half of recipients are women (544), while 12% come from minority ethnic backgrounds, 4% consider themselves to have a disability and 5% identify as LGBT. High-profile recipients include John Redwood MP, Alistair Cook, Gareth Southgate, Michael Palin and Twiggy.
3rd January 2019.
Sources:
https://assets.publishing.service.gov.uk/government/uploads/system/uploads/attachment_data/file/768288/NY19_Queens_List_31_December_2018.pdf
https://www.gov.uk/government/publications/new-years-honours-list-2019
https://en.wikipedia.org/wiki/Order_of_the_Bath
https://economia.icaew.com/news/september-2018/hmrc-ceo-receives-death-threats-on-social-media
https://www.politicshome.com/news/uk/foreign-affairs/brexit/news/98991/hmrc-chief-jon-thompson-reveals-he-received-death-threats
https://www.peterboroughtoday.co.uk/news/leading-civil-servant-from-peterborough-given-top-award-in-new-year-s-honours-list-1-8752675
https://www.civilserviceworld.com/articles/news/moj-perm-sec-heaton-and-hmrc-chief-thompson-among-civil-servants-recognised-new-year
https://www.bbc.co.uk/news/uk-46693826
https://www.telegraph.co.uk/news/2019/01/02/british-diver-saved-trapped-thai-football-team-snubbed-new-years/
https://www.theguardian.com/uk-news/2018/dec/28/knife-campaigners-recognised-in-new-year-honours-mark-prince-stephen-addison
https://www.theguardian.com/uk-news/2018/dec/28/new-year-honours-list-rewards-terror-attack-responders