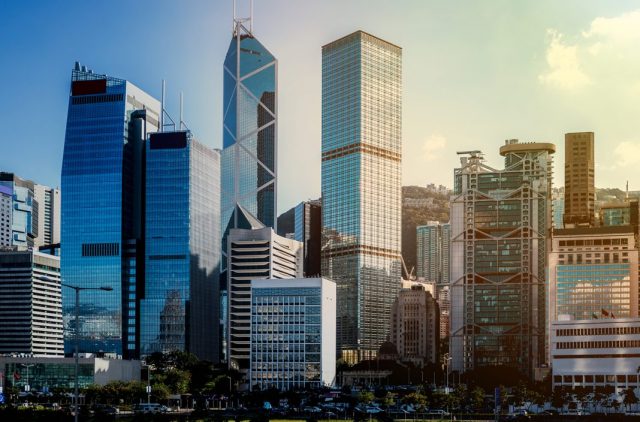 HSBC will speed up plans to cut 35,000 jobs after announcing a 65 per cent drop in profits for the first six months of 2020 and revealing that bad loans linked to coronavirus could reach $13 billion.
An increase in provisions to cover bad loans caused the London-listed bank's second-quarter net income to be almost wiped out, falling ninety-six per cent to $192 million, a figure well below the $1.3 billion expected by analysts.
The London-listed Bank also confirmed profits of $4.3 billion in the first half of 2020, a drop of 65 per cent compared to the same period last year, when the bank earned $12.4 billion.
HSBC's chief executive Noel Quinn said the news will "accelerate" an earlier restructuring plan that will see the bank shedding the 35,000 jobs. "We realise that the revenue scenario we now face post-Covid is more challenged, so we will look at what we announced in February and what other [strategic] actions we may need to take in response," he told the Financial Times.
Chief financial officer Ewen Stevenson said the bank was expecting a "much sharper" V-shaped recession, with any recovery pushed further out into 2021. He said the deepening pessimism was driven "by the path of Covid, whether we can see the path to an effective vaccine, the outlook for Brexit . . . big events that we expect to have clarity on in the next six months, which will have a meaningful impact".
The bank said it had given more than 700,000 payment holidays on loans, credit cards and mortgages, providing more than $27 billion in customer relief through the pandemic.
The stock fell 6.5 per cent in London following the earnings announcement, to its lowest level since 2009. The shares have dropped forty-two per cent this year as the bank has battled Covid-19, ultra-low interest rates and a confrontation between China and the west over Hong Kong, its most important market.
In June, the UK's largest bank said it will go ahead with its plan to axe 35,000 jobs from its global workforce of 235,000 as part of a major restructuring announced in February. The job cuts had initially been put on hold during the Covid-19 outbreak.
HSBC chairman Mark Tucker is overseeing the programme to shrink the bank's operations in Europe and the US.
The bank has previously said it could wind down or sell its US retail banking operations which could involve reducing its 224-strong US branch network by about thirty per cent.
Monday's results reflect a "bleak outlook" for the company, said RBC analyst Benjamin Toms. The share price fall is "partially driven by renewed friction between the US and China after [President Donald] Trump announced a plan to ban TikTok" over security concerns about the video app.
While HSBC is headquartered in London, more than half of its profits come from Hong Kong. The bank is currently facing a number of challenges, including tensions between China and the west.
It is currently embroiled in a political battle over its support of China's national security law in Hong Kong while pushing ahead with the major restructure of its global banking operations.
"We will face any political challenges that arise with a focus on the long-term needs of our customers and the best interests of our investors," Mr Quinn told BBC News.
"Current tensions between China and the US inevitably create challenging situations for an organisation with HSBC's footprint.
"However, the need for a bank capable of bridging the economies of east and west is acute, and we are well placed to fulfil this role."
3rd August 2020.