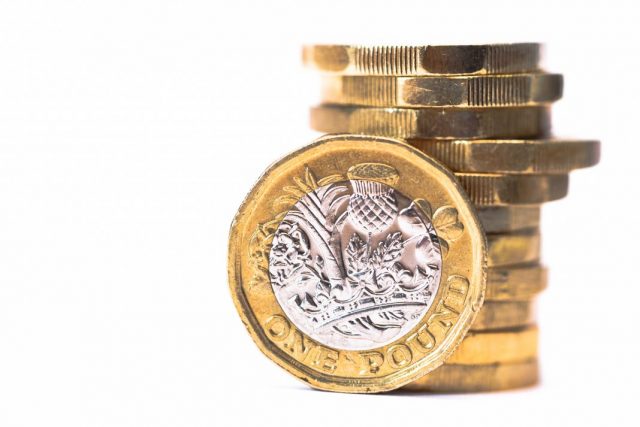 Figures released by the Office for National Statistics (ONS) on Wednesday showed that the Consumer Prices Index (CPI) measure of inflation dropped to 1.3 per cent in December, a fall from 1.5 per cent in the previous two months and the lowest level since November 2016.
The inflation news raised expectations that the Bank of England would cut interest rates when its Monetary Policy Committee (MPC) convenes on January 30. Economists had been expecting inflation to remain at the previous month's levels.
The odds of interest rates being cut are now at 64 per cent; a week ago they stood at 5 per cent.
"Inflation eased in December as prices for hotel stays dropped. Women's clothing prices also fell with more items being discounted," said ONS head of inflation Mike Hardie.
"Annual house price growth picked up with all regions growing apart from the East of England.
"After almost two years of poor growth, London house prices appear to be showing some signs of improvement."
The Bank of England uses changes in interest rates as one of its monetary policy tools in order to control inflation, which is targeted at two per cent. On Wednesday morning, Michael Saunders, one of two external members of the MPC to have voted for lower interest rates since November, said in a speech in Northern Ireland that "it probably will be appropriate to maintain an expansionary monetary policy stance and possibly to cut rates further, in order to reduce risks of a sustained undershoot of the 2 per cent inflation target".
"With limited monetary policy space, risk management considerations favour a relatively prompt and aggressive response to downside risks at present," Mr Saunders added.
Core inflation, which excludes energy, fuel, alcohol and tobacco, sank to 1.4 per cent, down from 1.7 per cent in November. London house prices, which have been severely affected by the wider UK slowdown since the referendum on leaving the European Union in June 2016, rose by 0.2 per cent in November compared to last year, which was only the second expansion since March 2018. Restaurant and hotel prices rose by 1.6 per cent in the year to December but, compared with a 3.1 per cent increase twelve months prior, the slower rate of growth subdued their contribution to the CPI rate.
"Coming after a triple whammy of weak retail sales and slowdowns in both the manufacturing and service sectors, this surprise fall in inflation will arguably put the doves in the driving seat at the Bank of England," Ayush Ansal, chief investment officer at Crimson Black Capital, told the Financial Times.
Ruth Gregory, of consultancy Capital Economics, said: "The figures might be enough to tip the balance on the MPC towards an imminent rate cut. If the data fails to improve, interest rates could be lowered as soon as January 30.
"But if the figures continue to show signs of a turnaround, most MPC members may be content to sit on their hands. It will be a very close call."
The news caused the pound to drop by 0.2 per cent, adding to earlier declines which meant it fell back below $1.30, trading at $1.299. The two-year gilt yield fell to 0.451 per cent.
16th January 2020.