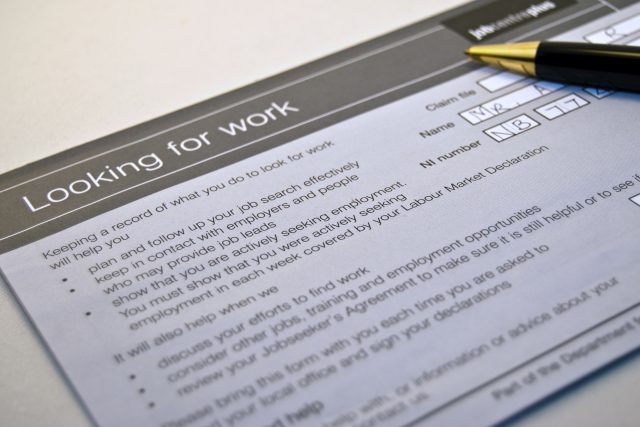 In a sign of just how competitive the UK job market has become during the coronavirus pandemic, recent research has shown that nine in ten workers are looking or thinking about looking for a job this year – many of whom are worried about their job security.
The survey of over 5,000 UK workers, carried out by job board Totaljobs, discovered that an "astounding" 89 per cent of people are thinking about changing jobs this year, with 77 per cent already actively searching and a further 11 per cent saying they will start looking this month.
Over a third (36 per cent) are looking for a fresh start and 10 per cent of respondents want a change of location. Of those, over half (52 per cent) are looking to relocate within the UK. However, the change of location isn't just domestic, with 24 per cent looking within the European Union as a possible reaction to Brexit, and 14 per cent looking outside the EU.
The turbulent twelve months workers have just endured still continue to play heavily on people's minds as they enter 2021, with 66 per cent stating they continue to fear for their job security.
The majority (57 per cent) of people think it will take them up to three months to find a new job and over a quarter (26 per cent) feel it's likely they will become unemployed in 2021.
As a result, one in five (18 per cent) are looking for work in a more secure industry, while 45 per cent said they didn't think they would get a new role in the same sector they work in now.
Another reason workers were looking for new roles was a lack of professional development caused by the pandemic. Only 10 per cent received training from their employer during 2020, the survey found.
Lockdown has affected everyone, as even those expecting to retire have had to change their plans, with 35 per cent of respondents who were planning to retire in the next three to five years claiming they now won't, and a staggering 60 per cent saying it's because they can't afford it.
5 per cent of people who weren't looking to retire in the next three to five years now will, with a third (32 per cent) having lost their jobs and can't find new ones.
"2020 was a tough year for the jobs market, and while we've seen increased activity on Totaljobs from businesses actively recruiting, for those looking for work, the challenge of having to stand out from the crowd remains," said Totaljobs CEO Jon Wilson.
"That's why it's such a positive sign that we're seeing so many people picking up extra skills and qualifications during lockdown. This shows a willingness to keep their progression on track or learn new, transferable skills required to be employable in a different industry.
"Over the past year, we've seen workers setting new standards for their employment conditions. The rise of remote working has seen candidates move around the country or even relocate outside the UK to find work. The coming months will reveal how much more of an impact the pandemic and Brexit will have on people's attitudes towards their jobs, their location and their employment terms.
"While the full impact of the pandemic will remain unclear for the time being, what we do know is that workers have experienced a huge strain on their working lives during 2020. It is perhaps no surprise that they will be seeking a fresh start and new opportunities in the months to come."
Claire McCartney, senior resourcing and inclusion adviser at the CIPD, said training opportunities were one of the key ways organisations could retain talent and develop the skills needed to thrive.
"Organisations must have a long-term and strategic approach, and ensure the needs of the business and external landscape are considered," she said. "This will also help to ensure training is not seen as an easy target for cost-cutting measures."
Employers also needed to maximise their use of digital learning technology to ensure those working remotely were still able to build the skills they needed to develop and progress, McCartney said: "HR teams have an important role to play in highlighting the importance of training in helping people to adapt, learn and improve during times of economic uncertainty."
Amy Borsetti, senior director at LinkedIn Learning Solutions, said employers were increasingly using professional development as a tool for navigating crises and changes.
"Our data shows that 70 per cent of learning and development professionals say their chief executives are active champions of learning, up from 27 per cent in March," she said.