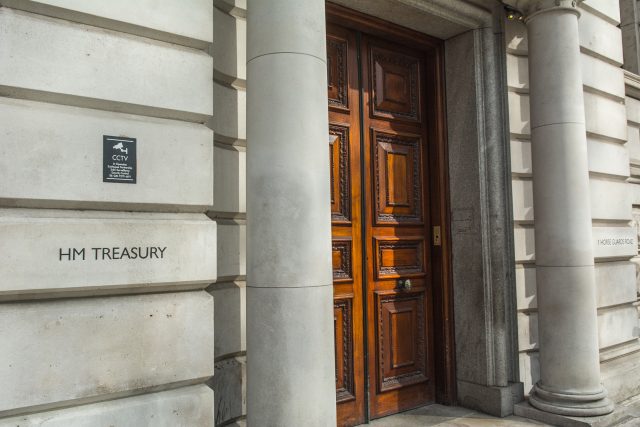 A consortium of professional bodies has urged chancellor of the exchequer Rishi Sunak to consider proposals for a "directors income support scheme" in his forthcoming Spending Review this Wednesday, in a last-ditch attempt to persuade him to extend coronavirus financial support to them.
Some 700,000 limited company owner-directors have missed out on coronavirus support this year due to receiving the majority of their remuneration in dividends, which are not covered by either the furlough scheme or the Self-Employment Income Support Scheme (SEISS).
"Treasury ministers have said they are open to creative proposals, and we think this solves the problem of identifying dividend income paid to directors in lieu of work, as opposed to received from a passive investment," said Craig Beaumont, chief of external affairs at the Federation of Small Businesses (FSB).
Under the proposals, directors who are a "person of significant control" would be able to claim 80 per cent of average trading profits before their dividends were taken, capped at £2,500 per month. Trading data could be evidenced from records from HM Revenue & Customs and verified by an accountant. The taxable grants would be paid into the company and not to the individual directors, which the FSB says would minimise risk of fraud. Property and investment companies would be excluded from the scheme.
The FSB has jointly drawn up the policy proposal with the Association of Chartered Certified Accountants (ACCA), campaign group Forgotten Limited and tax specialist Rebecca Seeley Harris, a former senior adviser to the Office of Tax Simplification (OTS). The consortium is now pressing for an urgent meeting with Treasury officials.
"There are 7.5m people whose livelihoods depend on micro companies," said Gina Broadhurst, an entrepreneur and co-founder of the Forgotten Limited campaign group. "In a survey of our members, 93 per cent said they didn't think their businesses would still be trading by March 2021, and more than 70 per cent said they have had no financial support from the government of any kind during the pandemic.
"Some of the most successful British businesses were started at kitchen tables, yet home-based businesses have largely been excluded from local authority grants because they're not in the business rates system."
The campaign to support an estimated 3 million workers including directors, PAYE freelancers and the recently self-employed — who are excluded from the government's furlough and SEISS schemes — has gathered pace, with Metro mayors Andy Burnham, Steve Rotheram and London mayor Sadiq Khan pledging their support.
"Failing to act leaves a dangerous message," said Mr Burnham at a press conference on Friday organised by campaign group Excluded UK.
"If you do go it alone, follow your dream and set up your own business, the message from the government coming back to you is 'you are on your own'. What message is that to send to the next generation of entrepreneurs?"
In a direct appeal to the chancellor to signal support in the forthcoming spending review, he added: "It's no exaggeration to say, chancellor, that people's homes, businesses, marriages and lives are hanging in the balance here. You need to do something now to save all of those things."
A Treasury spokesperson said: "We have supported millions of people with our unprecedented support schemes, with 95 per cent of those with more than half their income from self-employment in 2018-19 potentially being eligible for the SEISS Grant Extension Grant.
"In some circumstances people may not be able to access SEISS as a result of restrictions designed to mitigate the risk of fraud. We continue to engage with stakeholders on ideas that could sufficiently address these issues."
The chancellor will deliver his spending review to the House of Commons this Wednesday, November 25.
23rd November 2020.