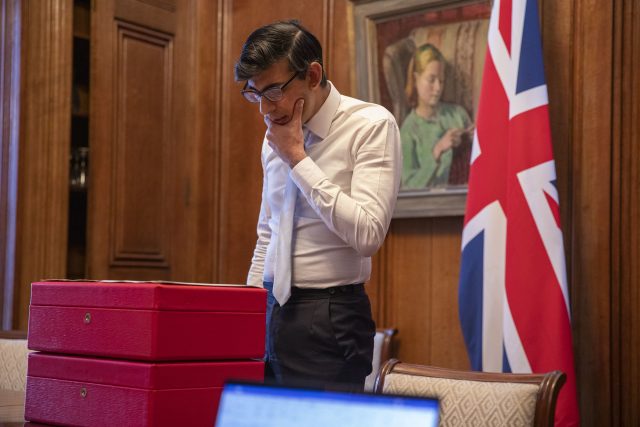 Three million taxpayers who have been lobbying for inclusion under the government's coronavirus support schemes were left out again today as Rishi Sunak delivered his Spending Review to the House of Commons.
The three million include some 700,000 limited company owner-directors, as well as self-employed individuals who have earned more than the £50,000 profit threshold, and certain PAYE employees and self-employed workers who were not working in the months before the launch of the schemes.
Lobbying for the inclusion of "excluded" entrepreneurs, contractors and employees had gathered traction over the past week, with London mayor Sadiq Khan, metro mayors Andy Burham and Steve Rotheram and Green Party co-leader Caroline Lucas all giving their backing to extension of the coronavirus support schemes to cover them.
The Federation of Small Businesses (FSB) had jointly drawn up a proposal for a "directors income support scheme" to complement the existing furlough and self-employment schemes with the Association of Chartered Certified Accountants (ACCA), campaign group Forgotten Limited and tax specialist Rebecca Seeley Harris, a former senior adviser to the Office of Tax Simplification (OTS). It was not mentioned in the chancellor's speech or the accompanying Treasury documents, however.
"The Chancellor still does nothing in this #SpendingReview for the 3 million excluded from financial support since March – totally unacceptable – we will keep fighting," tweeted Caroline Lucas shortly after the review was delivered.
"Nothing, zero, zilch in the #SpendingReview from @RishiSunak for the 3 million #ExcludedUK. You have basically just ruined lives," tweeted campaign group ExcludedUK. "Zero support, zero help, zero self worth [sic], zero confidence, zero hope but unfortunately not zero suicides."
The chancellor did announce a widely-leaked drop in the budget for foreign aid, which will be reduced from 0.7 per cent of GDP to 0.5 per cent. The drop had been opposed by all five living former prime ministers. Sir John Major told The Times the plan was morally wrong and politically unwise, and "breaks our word and damages our soft power. Above all, it will hurt many of the poorest people in the world."
The review also confirmed that public sector pay rises would be "paused" next year, with an exemption of more than one million nurses and doctors in the NHS. 2.1 million public sector workers who earn below the median wage of £24,000 will be guaranteed a pay rise of at least £250 – or just over five pounds a week.
The National Living Wage is to be increased from £8.72 to £8.91 next April, a rise of roughly 2.2 per cent. Departmental spending will rise in real terms by 3.8 per cent, the fastest growth rate in fifteen years.
And in grim news for the economy, the Office for Budget Responsibility (OBR) forecasts that GDP will fall by 11.3 per cent in 2020, before returning to growth next year.  The budget deficit will be £394 billion this year and unemployment will hit a peak of 7.5 per cent in the second quarter of 2021.
25th November 2020.