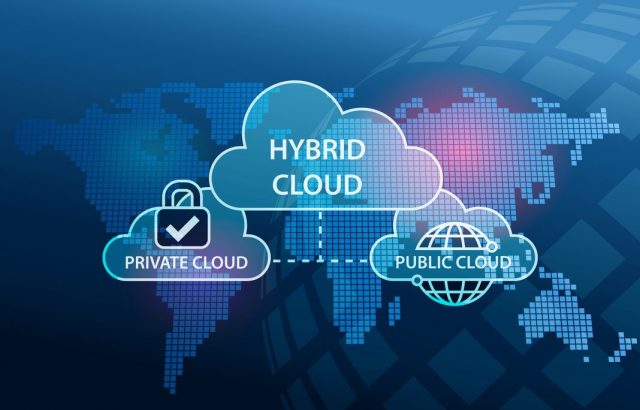 Hewlett Packard Enterprise (HPE) has signed a memorandum of understanding (MOU) with the UK government to "enhance the cloud experience for public sector customers", it was announced on Tuesday.
The agreement, between HPE and the Crown Commercial Service (CCS), the UK government's procurement department, will enable public sector bodies to bring a pay-per-use cloud experience to their applications and data, either "at the edge" or in data centres with HPE GreenLake cloud services, whilst benefiting from minimum agreed discounts.
As the central buying entity on behalf of the UK public sector, the CCS is seeking to secure access to the latest hybrid cloud services and maximize cost efficiency, said HPE in their press release.
Signed as part of the One Government Cloud Strategy, the MOU will further strengthen the relationship between HPE and the UK government, which has existed for many decades. The One Government Cloud Strategy, launched earlier this year, acknowledges that public sector cloud strategies necessarily include public, hybrid and multi-cloud solutions.
HPE said they are working with the CCS to bring simplicity and efficiency to UK public sector organizations, whilst accelerating the introduction of new services and optimizing usage and spend. Public sector organizations will now be able to take full advantage of HPE's comprehensive portfolio of edge to cloud technology solutions provided by HPE and via HPE's authorized partners.
"CCS provides commercial agreements which help organisations across the entire public sector save time and money on buying everyday goods and services," said Simon Tse, chief executive of the CCS. "This Memorandum of Understanding with HPE not only provides great value for public sector organisations, it also allows them to innovate more readily and improve services for the citizens they serve."
"We are delighted to have signed this MOU as part of the One Government Cloud Strategy and look forward to helping public sector organizations to optimize their hybrid cloud operations," said Sue Preston, vice president & GM UK&I at HPE Pointnext Services.
"Despite the growth of cloud strategies in the public sector, many organizations have struggled to move business critical applications to the public cloud, due to application entanglement, data gravity, security and compliance, and unpredictable costs. By leveraging HPE technologies, like HPE GreenLake, public sector organizations can reduce complexity, boost innovation and bring cost efficiency to their digital transformation efforts."
Effective immediately, the agreement allows qualifying public sector bodies to benefit from minimum agreed discounts on a range of HPE technologies, including HPE GreenLake cloud services, Aruba enterprise networking and security offerings, and HPE's storage and compute technologies.
The MOU gives public sector organizations access to HPE's flexible, managed, pay-as-you-use cloud experience in their own data center, at the edge and at colocation facilities, such as Crown Hosting Data Centres.
By setting out specific pricing, terms and conditions for the public sector, the agreement makes it easier, faster and cheaper for government departments, local authorities and public organizations to access vital infrastructure and technology needed to transform the way they do business, said HPE.
19th August 2020.