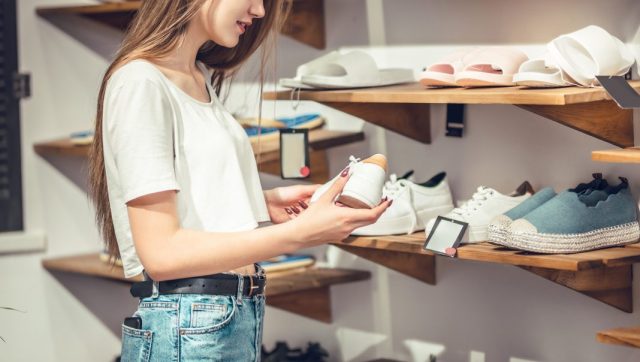 Price increases in fuel, clothing and hairdressing contributed to an unexpected increase in the Consumer Price Index (CPI) measure of inflation in July, which rose from 0.6 per cent to 1 per cent year on year, the Office for National Statistics (ONS) reported on Wednesday.
Inflation is now at its highest rate since March, before the government imposed coronavirus-related economic restrictions. Economists polled by Reuters had predicted an unchanged rate of 0.6 per cent and a similar poll by Bloomberg had expected a slight rise to 0.7 per cent.
Core inflation, which excludes volatile items such as energy, food, alcohol and tobacco prices, also rose to 1.8 per cent from June's 1.4 per cent. Economists had expected core inflation to fall slightly to 1.3 per cent.
Clothing and footwear prices were the biggest contributor to the rise in inflation in July, the ONS said. The absence of traditional summer sales to clear out stocks in preparation for autumn ranges meant that the fall in clothing and footwear prices eased to just 0.2 per cent year on year in July from 2.3 per cent the previous month.
When businesses reopened in July, many faced increased costs associated with higher cleaning bills, PPE costs, and social distancing. As a consequence, hairdressing and personal grooming prices jumped compared with month before, with men's haircuts costing 6.1 per cent more and women's 4.5 per cent more. Health costs rose by 1 per cent between June and July this year, compared with a rise of 0.1 per cent a year ago, with the increase driven almost exclusively from private dental treatment and non-NHS physiotherapy.
"Prices for private dental treatment, physiotherapy and haircuts have increased with the need for PPE (personal protective equipment) contributing to costs for these businesses," ONS Deputy National Statistician Jonathan Athow said.
Recreation and culture activity also saw accelerating prices, with a "return to packaged holidays" continuing to increase prices in that sector compared with last year, said Andy King, head of CPI production at the ONS. Prices for packaged holidays rose 5.6 per cent in July. A preference for budget vacations also pushed the price of camping equipment up 6.4 per cent over the year, the largest such increase in at least three years.
Sterling climbed 0.2 per cent against the dollar upon the publication of the data, rising to $1.326, its strongest level this year.
"Investors have been questioning whether a sudden rise in inflation is on the cards given the sheer amount of money governments and central banks are showering round the economy," Jai Malhi, strategist at JPMorgan Asset Management, told the Financial Times.
"Today's inflation release shows that prices in the UK are certainly bouncing again. At this stage we doubt this will prevent the Bank of England providing further support to the economy. But if these upside surprises continue it may add some hesitancy."
Because rail fares are linked to July's inflation rate, in principle, train prices are set to increase by 1.6 per cent in January due to the surge in inflation. However, any increase in fare prices may yet be adjusted due to the ongoing disruption caused by the coronavirus crisis.
Whilst inflation jumped in July, most economists expect inflation to fall, with unemployment likely to rise in the coming months. The Bank of England said earlier in the month that it expected inflation to turn briefly negative in the near term, falling to negative 0.3 per cent in August.
20th August 2020.