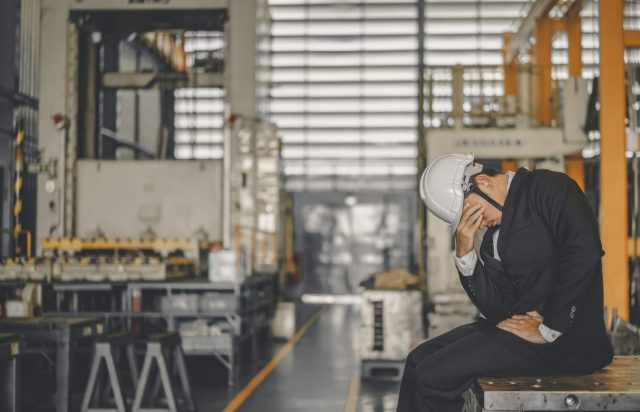 The official UK unemployment rate fell to 3.8 per cent in the quarter leading up to the missed Brexit deadline of October 31st, according to figures released by the Office for National Statistics (ONS) on Tuesday.
The figure represents the joint-lowest unemployment rate since the three months to January 1975, nearly 45 years ago. Records began in 1971.
An estimated 1.28 million people were unemployed between August and October, a fall of 93,000 year on year, and 673,000 less than the over the same period five years ago. The drop in unemployment corresponded with a surge of 108,000 individuals in paid employment compared to the previous quarter as UK employers began to resume hiring, resulting in the UK employment rate hitting its highest level since records began: 76.2 per cent, or 32.8 million people.
The number of jobs, which had been expected to fall by 10,000 according to a Reuters poll of economists, rose over the July to September quarter by 77,000, a total of 35.75 million jobs.
However, the estimated number of self-employed jobs such as those who work as a contractor fell by 55,000, or 1.2 per cent, to 4,617,000, whilst permanent roles increased by 142,000. The figures correspond to a time period where many hirers of those who were forcing their freelancers onto permanent contracts to avoid obligations under reformed IR35 rules, which were due to kick in next April but are now pending review.
Although the overall number of self-employed individuals who work as a contractor fell, 20,000 new contractor jobs were created in the "computer programming, consultancy and related services" sector.
"Britain ends 2019 still hard at work after a record-breaking year of strong employment," Nye Cominetti, economic analyst at think-tank Resolution Foundation, told the Financial Times. "Alongside rising pay and low unemployment, this will certainly be welcome news to the new government."
Andrew Wishart at Capital Economics told Reuters the figures may indicate that the labour market is on the up: "the larger-than-expected rise in employment in October suggests the labour market is not getting any worse and may have even started to turn around", he said.
The ONS' labour market statistics did however show that wage growth had slipped to 3.2 per cent, the weakest increase in more than a year, although this figure rises to 3.5 per cent when excluding bonuses, which the ONS said had distorted previous statistics due to higher than usual bonus payments in October 2018. 36 per cent of full-time employees suffered a pay freeze or real-terms pay decrease in 2019.
"The sharp fall in the main measure of year-over-year growth in average weekly wages was driven by weakness in bonus payments, which are noisy," Samuel Tombs, chief UK economist at Pantheon Macroeconomics, said.
"Admittedly, four consecutive month-to-month increases in wages excluding bonuses of 0.2 per cent suggest that the trend might be weakening. But with the unemployment rate remaining extremely low and all other secondary measures of slack also greatly depleted, workers have strong bargaining power."
But Pawel Adrjan, UK economist at job site Indeed, said the low wage growth has given Boris Johnson's new government an "unsolved puzzle".
"With the employment rate still pushing the envelope of what is possible – clocking yet another record – and unemployment very low, wages should be rising faster than this," he said.
Real average weekly earnings remain £1 lower than at their pre-financial crisis peak of £473, reached in April 2008.
ONS head of labour market David Freeman said: "While the estimate of the employment rate nudged up in the most recent quarter, the longer-term picture has seen it broadly flat over the last few quarters. However, unemployment among women has reached a new record low.
"Vacancies have fallen for 10 months in a row and are now below 800,000 for the first time in over two years.
"Pay is still increasing in real terms, but its growth rate has slowed in the last few months."
Although it may appear curious that UK businesses increased hiring before the Brexit deadline, this can be explained by the economic uncertainty leading companies to favour spending on staff who work as a contractor, who can be laid off relatively easily, as opposed to longer-term commitments to capital spending and investment. This is understood to be a major factor in the reason why the UK jobs market has remained buoyant even as the economy has slowly ground to a halt in the years following the 2016 referendum on leaving the European Union.
However, economists have started to fear that the jobs market will also start to slow down as the capacity of the labour market becomes increasingly squeezed. The Bank of England last month chose to held interest rates at 0.75%, but downgraded its post-Brexit economic growth forecast and lowered its projected employment rate forecast from 0.2 per cent to -0.3 per cent in the third quarter of 2019. This led to two interest-rate setters in the Bank's Monetary Policy Committee to vote to lower interest rates, and they are expected to do so again later this week.
17th December 2019.