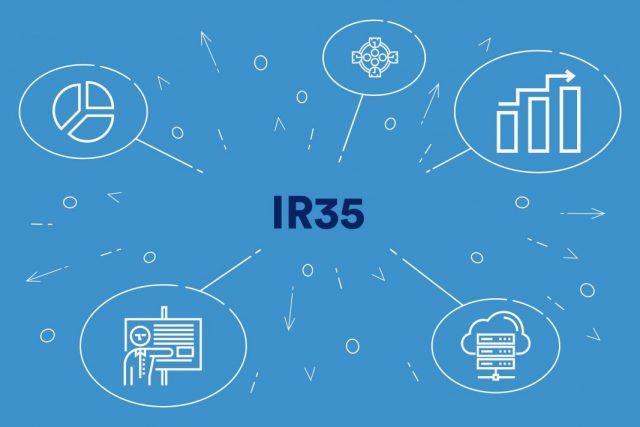 Yet more hirers of contractors have imposed restrictions on engaging contractors as the implementation date of IR35 reforms looms ever closer.
GlaxoSmithKline (GSK) has issued a stock request to all of its contractors, who number around 1,500, to move to PAYE in the first quarter of 2020 or leave the company.
In an email dated December 11th, sent by recruitment agency Lorien, the pharmaceutical giant's contractors were told: "This decision means that GSK will not extend the contracts of any workers who operate through their own personal services company in the agency worker category beyond March 2020.
"This change means that those of you who work through a personal services company will have a choice to make over the coming weeks – to move to a PAYE contract and remain working with GSK, or to complete or terminate your existing contract.
"GSK has advised that they want you to have time to consider your options and have asked that you inform [Lorien] by 31 January 2020 whether you want to remain working with GSK.
"Should you wish to remain working with GSK you will be moved on to a PAYE contract in Q1 2020. Should you wish to leave GSK you can remain on your current contract until the current end date. GSK has requested that you inform them of your intention to leave by 31 January 2020."
The decision to cull limited company contractors, otherwise known as Personal Service Companies (PSCs), at the company comes after HMRC sent all of their contractors "nudge" letters around the August bank holiday claiming that they were caught by IR35 and demanding deemed payments of income tax and National Insurance, a position that many contractors at the firm dispute.
The IR35 reforms, also known as the Off-Payroll rules, will make the firms that hire freelancers responsible for making IR35 assessments for limited company contractors, exposing them to the risk of making good unpaid tax and National Insurance if they get the assessments wrong. Given the complexity of the IR35 assessments, lack of guidance from the government and short implementation timescale, more and more engagers of freelancers are making the decision to simply steer clear of limited company contractors altogether, at least initially to avoid IR35 penalties.
JP Morgan is one of a growing number of businesses in the financial services sector to impose a similar ban on PSCs. They recently confirmed that newly hired contractors will be required to operate PAYE from January onwards, whilst contractors already working at the investment bank will be forced on to PAYE by March.
They join Royal Bank of Scotland, Lloyds Banking Group, Barclays, HSBC, Morgan Stanley and M&G Investments in refusing to work with limited company freelancers from the start of the next financial year. Vodafone Group have imposed a similar policy, as have Low Level Waste Ltd, a company that manages nuclear waste.
Additionally, Santander have warned that a ban on PSCs at the Spanish banking giant is under consideration. A spokesperson for the bank said: "As a result of changes being implemented to the off payroll working rules in the private sector, we are reviewing how we engage contractors to ensure that we will comply with the IR35 legal and regulatory requirements which will come into force from 6th April 2020."
However, limited company contractors may be safe at big four audit firm Deloitte, who appear to be planning to implement Off-Payroll as the Treasury intended. An internal memo to contractors said: "once the legislation is finalised, we will work with all related parties, including the organisation for which you contract, to determine which roles fall in and outside of IR35. The process for doing this will be the same, irrespective of the contracting agency.
"Once your individual status has been determined, you will be contacted promptly with details of next steps – the expectation is that this will be no later than January."
Chancellor of the exchequer Sajid Javid committed to a review of the controversial Off-Payroll IR35 policy during the general election campaign, but details on such a IR35 review remain scarce. It is unclear whether the measure would be suspended while any review takes place.
Many highly-skilled contractors are expected to avoid PAYE-only clients and continue working through their PSCs. Experts believe blanket bans on limited company contractors, whilst insulating businesses from risk and administrative burden, may limit competitivity by restricting access to the best available talent.
IR35 experts Qdos Contractor agree: "Given IR35 reform can be managed, it's unnecessary for any company to force contractors onto the payroll one way or another," the company, who specialise in employment status review, said.
"Should this happen, these firms will lose out on the specialist skills, important flexibility and savings achieved when compliantly working with contractors outside IR35."
Charlie Cox, commercial manager of international recruitment group SThree, goes further, suggesting that forcing contractors onto payroll when they are working on a genuinely self-employed basis may actually create a compliance issue, rather than avoiding one:
"If you or your organisation are thinking about determining that all of the contractors who supply services through a limited company to your business will fall within the Off-Payroll Working rules (you consider them all to be Inside IR35), you absolutely should not do this," he said. "Not only is it illegal, but it will also not likely be an accurate reflection on the actual status that should be applied and is also not treating each assignment individually, as you should do in line with the legislation, taking reasonable care."