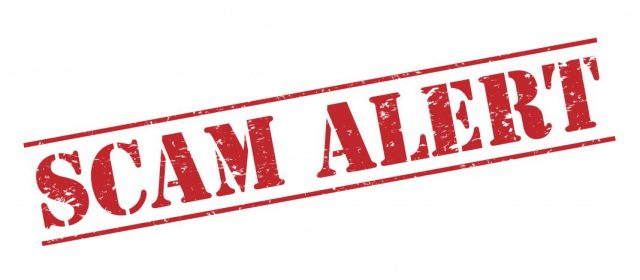 Recruitment industry body the Recruitment and Employment Confederation (REC) has warned the contract sector of a recruitment scam which directly impacts the contractors business sector. It involves the placement of bogus contractors into non-existent end-clients in order to defraud unwitting recruitment agencies and consultancies of payments.
Recruitment agencies are being urged to enhance their due diligence processes due to the level of sophistication of the fraud – the scam recently succeeded despite industry standard identity checks being carried out for securing contractors business. The REC indicated that whilst the scam is not new, the fraudsters are growing increasingly skilful in their deployment of the deception.
"One of our members has been subject to this fraud," a REC spokeswoman told ContractorUK.com. "This is not the first time that this kind of scam has manifested itself and we are urging our members to be cautious." The spokesperson declined to specify which sector the affected agency worked in.
The REC's own press release describes the method employed by the scammers:
"In summary, a supposed 'client' contacts an agency with an assignment and informs the recruiters that they know of a contractor that they would like to take on to do the work. Alternatively, a contractor may call you shortly after you have spoken to the 'client'. When the contractor starts to do the work, the agency may be left in a situation where they have paid the contractor but not received any payment from the supposed client. When agencies subsequently try to follow up with the contact at the client organisation, they find that there is no trace of them or the contractor."
The REC also urged its independent contractor members to exercise caution in respect of new client companies, advising recruiters to always ensure the legitimacy of any prospective client by meeting them face-to-face at the client's business premises.
Any independent contractor or recruiters that fall victim to a scam are being encouraged to contact SAFER (Safe Advice for Employment and Recruitment), a non-profit organisation designed to support job seekers, agency staff, and contractors with any suspected fraud, malpractice, breach of legislation, or poor experience they may encounter. SAFER is supported by the Department for Work and Pensions, the Department for Business, Energy and Industrial Strategy, the Metropolitan Police and other government and industry organisations. REC members may also benefit from a new information sharing service being proposed by the REC's compliance team for securing the contractors business.
30th July 2019.