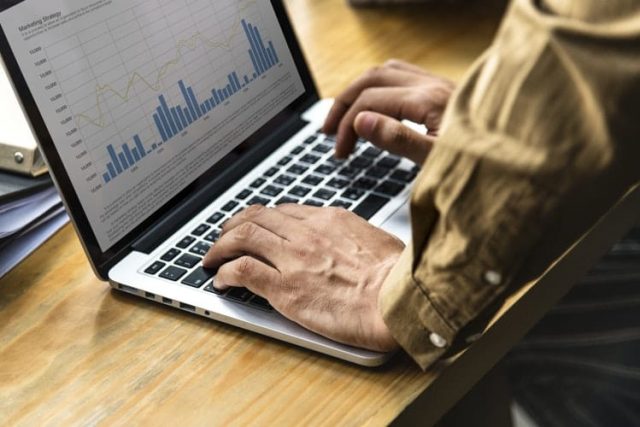 New survey data compiled by the Association of Professional Staffing Companies (APSCo) has shown that demand for professional talent has stagnated, with vacancies for contract workers decreasing by 5% year-on-year in November 2018, and the number of permanent roles dropping by 3% over the same period.
Notwithstanding the discouraging figures, the survey data did reveal some reasons to be cheerful; specifically within the financial services sector, where the number of contract roles rose by 13%. This boom in non-permanent appointments coincides with growing uncertainty surrounding the United Kingdom's impending departure from the European Union and the nature of their future trading relationship with the EU, if any.
The figures for contractors placed on assignment also fell, a 6% drop in the year to November 2018. Contract placements dropped in every single individual professional sector, with the exception of financial services, where 10% more contractors were hired, year-on-year.
A significant rise in permanent IT placements of 25% helped to offset the drop in demand in permanent hiring overall, resulting in a net increase of 3%. The rise in IT activity could be due to hirers rushing to staff projects before the implementation of Off-Payroll in the private sector, however this seems to be slowing, as December 2018 saw 5% less placements than in the previous month.
APSCo's median salary figures showed stable growth of 1.5% in December 2018, however salaries in core sectors saw healthier growth – average salaries in IT and financial services increased by 3.1%, for example, and in the engineering sector pay rates rose by 3.6% over the same period. With the Consumer Prices Index including owner occupiers' housing costs (CPIH) 12-month rate falling to 2.0% in December, this represents a pay increase for some and a cut for others in real terms.
Ann Swain, Chief Executive of APSCo, said: "With Philip Hammond warning that there will be significant disruption to the UK economy if Britain leaves the EU without a deal in March, it is unsurprising that an increasing number of businesses seem to be putting future plans to grow headcount on ice as Brexit uncertainty lingers.
"Meanwhile, growth in permanent placements – particularly within the IT sector – reflects a desire among employers to reduce reliance on contractors as changes to off-payroll working in the private sector draw closer.
"Financial services is one area where demand for contractors is booming as businesses – unwilling to grow permanent headcount until there is clarity on our future trading relationship with the EU – invest in interim talent to bridge the gap."
John Nurthen, Staffing Industry Analysts' Executive Director of Global Research, commented:
"Recruitment activity at the end of 2018 paints a rather mixed picture but given the caution and uncertainty surrounding Brexit, it is perhaps surprising that we can clearly see a number of positive trends in the professional jobs market; a solid jump in salaries, higher permanent placements in IT and engineering and temp/contract placements up in finance and IT."
31st January 2019.
Sources:
https://www.apsco.org/article/demand-for-professionals-stumbles-3831.aspx