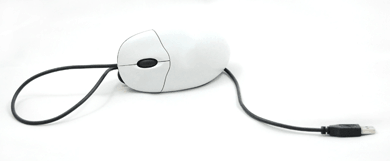 Working as a contractor in any field has many great benefits. First, you get a lot of freedom to pursue other interests as you work. The money is also quite good in contracting compared to other types of jobs. A lot of people who move from permanent work towards contracting never regret it and as long as you do things right, this will be a very fulfilling experience for you.
There are a few factors though that you should consider in order to become an IT contractor.
Is Contracting For You
Contracting offers great benefits but sadly, it's not really for everyone. You need to be ready to take a considerable degree of risk and to work very hard during your first days to get on your feet. The comforts of traditional jobs will be gone. This is a very scary world, especially for someone who is already used to a permanent job. Before you decide to make the switch, be sure that indeed this is what you want.
Know How to Find Work
The most difficult thing about becoming an IT contractor is finding work. It's only when you get jobs that you will make money and build your portfolio for future jobs. You need to learn some of the options available for you to find good jobs for your skills. You can use IT boards to find job ads, marketplaces online or apply directly through a recruitment agency.
Do Your Research
The IT contracting world is definitely a new area for most people. It's a world that is filled with many unknowns and the last thing you want is to go in blindly. You need to do your research. Understand the industry, how it works and your place in it based on the skills and competencies that you have to offer. Know where contracting jobs are, how to apply, and the kind of expertise needed by clients. Information will help you survive in IT contracting.
Decide Between a Limited and an Umbrella Company
IT contractors must work through a limited company or an umbrella. Although there is nothing wrong with working as a sole trader, the benefits of having a company structure often outweigh those of working solo. You need to decide whether you prefer to work under a limited company or an umbrella. Each of these options has benefits and constraints. Do your research on both and pick something that works for you.
Understand Tax Obligations
Tax obligations will still be there even if you become a contractor. The IR35 laws that were passed back in 2000 are designed to provide guidance on taxes for contractors in various fields. Make sure you understand how they work. You can also consult with an accountant just to be sure of what is needed by the tax man.
Becoming an IT contractor can be a risky venture but eventually, it will pay off. All you need is hard work and creativity to maneuver through various challenges in the industry and you'll be fine.