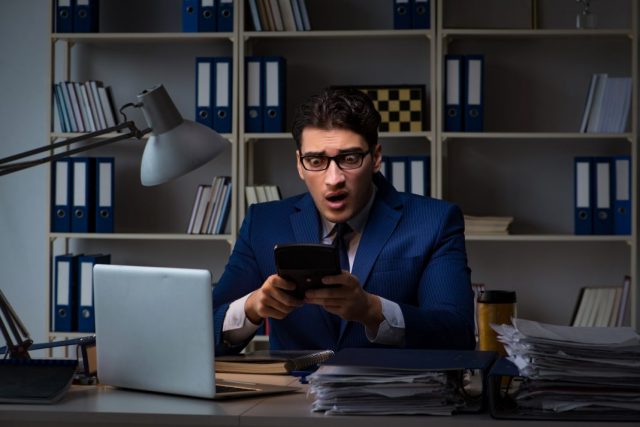 The Association of Independent Professionals and the Self-Employed (IPSE) has responded to new research indicating high levels of business anxiety about IR35 reform and has called for the next government to "pause" the implementation.
Research conducted by recruitment specialists Robert Half showed almost two thirds (62 per cent) of medium and large businesses are worried about missing out on skilled contractors and temporary professionals following the expansion of the so-called Off-Payroll IR35 rules into the private sector in April 2020.
The survey, compiled from responses by nearly 400 senior decision makers in medium and large private sector UK businesses, also revealed that 42 per cent were worried about losing their current freelancers if they could not renegotiate their contracts in time due to IR35. Only 15 per cent said that they plan to offer increased pay rates to secure their contractors.
One third of respondents to the survey (33 per cent) said they are expecting demand for temporary workers to increase ahead of the introduction of the new IR35 rules, whilst just 7 per cent were anticipating decreased demand.
The news came as the Recruitment and Employment Confederation (REC) launched a five part election manifesto that called for the expansion of Off-Payroll to be delayed until 2021 and for better regulation of umbrella companies.
The Off-Payroll rules shift the responsibility of making IR35 employment status assessments away from individual contractors and on to their end-clients. Any contractors found to be "inside IR35" will be obliged to subject their full contract rate to PAYE income tax and National Insurance, either via client/agency payroll or through an umbrella company.
"Business leaders are concerned about the impending IR35 rules and its potential impact on the UK's temporary talent pool, particularly as firms look for a blend of high-performing temporary and permanent employees to pursue growth strategies in 2020," said Matt Weston, managing director of Robert Half UK.
"A number of businesses are already considering measures to avoid falling foul of the new regulation, while still being able to compete for skilled talent who favour flexibility and autonomy. With the UK competing with other international centres for the world's top talent, working with a specialist temporary recruitment consultancy that is able to attract and secure contractors who are willing to adapt to the new rules will be crucial for their ongoing success."
Andy Chamberlain, deputy director of policy at IPSE, said: "This survey lifts the lid on just how worried UK businesses are about the IR35 changes. Ever since the changes were announced, IPSE has warned they will significantly restrict the supply of flexible labour to businesses that rely on it.
"The lessons from the public sector, where these rules have been in place since 2017, are clear to see. Hirers have found it extremely difficult to balance IR35 compliance with retaining and attracting vital specialist resource.
"The next government must, as a matter of urgency, hit the pause button on this legislation, which will be damaging not just to freelance contractors and the businesses they work with, but to the UK economy as a whole."
The Institute of Chartered Accountants in England and Wales (ICAEW) and the Federation of Small Businesses (FSB) have echoed calls for a delay to Off-Payroll's roll-out.
18th November 2019.