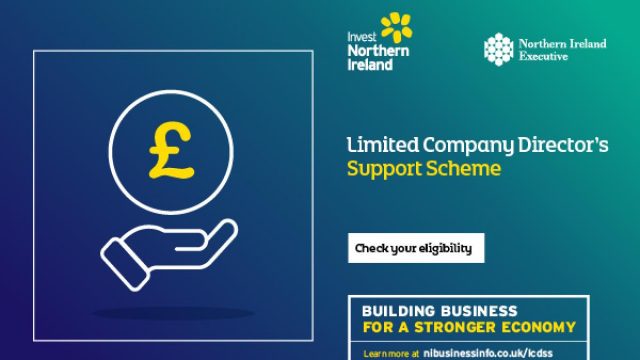 The Northern Ireland Executive has launched a new scheme to support company directors impacted by the covid-19 pandemic.
Announcing the scheme last Thursday, economy minister Diane Dodds said £20 million would be made available for the Limited Company Directors Support Scheme (LCDSS), distributed in the form of an initial £1,000 grant paid eligible limited company directors. At scheme closure, any underspend will be shared equally amongst approved applicants in the form of a top-up grant, up to a maximum of £3,500.
"Many company directors who have been adversely affected by covid have found themselves in financial difficulty," said Dodds. "I am pleased that we are able to help address the gap in national support for this group by introducing a local support scheme."
The scheme will open for applications at 6pm on Thursday, January 21 and will be delivered by Invest Northern Ireland on behalf of the Department for the Economy.
The announcement came a week after the launch of a scheme to support newly self-employed individuals in Northern Ireland, in the form of a one-off taxable grant of £3,500.
To qualify for the LDCSS, directors must be residents of Northern Ireland, hold more than 25 per cent of shares in their company, have a total projected taxable income for 2020-21 of less than £50,000 and receive at least 50 per cent of their income from the salary and dividends drawn from the company. The exact eligibility criteria can be found here.
The launch of the scheme in Northern Ireland has intensified pressure on chancellor of the exchequer Rishi Sunak to extend support to company directors in the rest of the UK. An Early Day Motion tabled last Monday in the House of Commons calling on HM Treasury to adopt a proposal for a Directors' Income Support Scheme (DISS) drawn up between the FSB and ACCA now has seventeen supporters.
"People are getting increasingly desperate," said Caroline Lucas MP, one of the sponsors of the Early Day Motion. "Directors of small, limited companies that take income in dividends have all been utterly abandoned by this government. My mailbox is full of heart-breaking stories of despair".
In addition, Owen Thompson MP of the Scottish National Party has secured a debate in the Commons on January 25 entitled "support for limited company directors during the covid-19 outbreak," in which he will "raise the plight" of such workers.
Rebecca Seeley Harris, the former Senior Policy Adviser to the Office of Tax Simplification who drafted the proposed DISS, said on Friday that the FSB were still "waiting to hear back" from the Treasury about their proposal, which was made in November.
18th January 2021.