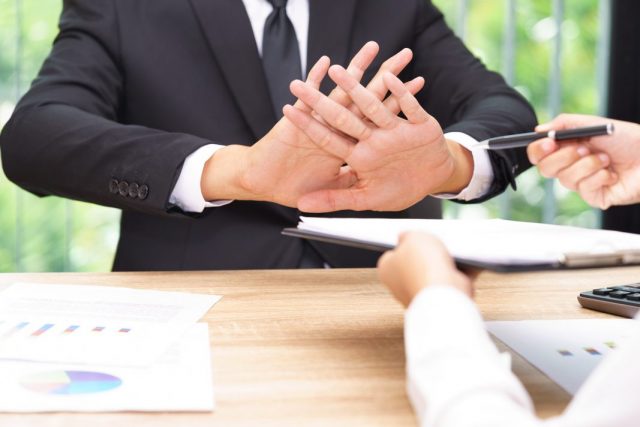 New research conducted by a contractor trade body has found that thirty-two per cent of the freelancers surveyed are planning to stop contracting in the UK due to the changes to IR35 known as the Off-Payroll rules that will take effect in the private sector from April 6.
Of those thirty-two per cent, the largest proportion plan to find contracting work abroad to avoid the new IR35 rules (thirteen per cent of the total number polled), eleven per cent of survey respondents plan to stop working or retire early, and eight per cent plan to stop contracting and move into permanent employment.
The Off-Payroll rules are expected to affect an estimated 3.9 million contractors working in the private sector.
Half of the contractors surveyed also said that they would only continue contracting if they could find contracts to which the Off-Payroll rules do not apply. It is unclear from the way this question is worded whether they were referring to contracts with small companies, which will be exempt from the rules and assignments treated under the current IR35 regime, or to contracts that will be deliberately structured to be "outside IR35" for tax purposes and advertised as such. Either way, the unlikelihood that fifty per cent of the nation's contractors will be able to find such contracts means the true number of individuals who stop freelancing can be expected to rise.
Ninety-two per cent of freelancers said that they thought being taxed as an employee "inside IR35" without entitlement to corresponding statutory employment rights was unfair, with over half (fifty-three per cent) saying they would terminate their contract with their client if put in that position.
Nearly 3,500 freelancers took part in the research, carried out by freelancer group The Association of Independent Professionals and the Self-Employed (IPSE) in January. The average pay rate of respondents was £554 per day, their average age was 49, and 86 per cent of those who took part were male.
IPSE said that their research into the changes in IR35 in the private sector showed not only serious concern about the new rules amongst freelancers, but also deep worries and a lack of preparation among the companies that hire contractors.
Ninety-seven per cent of contractors indicated that they have concerns over the changes to IR35, with seventy-nine per cent saying they were "very concerned". Only fourteen respondents to the survey said they were "not at all concerned".
Nearly two fifths of respondents (thirty-nine per cent) said their clients will simply stop using outside-IR35 contractors post-April to avoid their obligations under the new rules, instead categorising all contractors as "inside IR35" without assessing them, forcing contractors into umbrella companies or company payroll, or ceasing to use contractors altogether.
Thirty-five per cent of the freelancers polled said that, when the survey was conducted in January – with less than three months until the new rules were to take effect, their clients were either uncertain or had made no indication of what action they will take to adapt to the new legislation.
Less than a third (thirty per cent) of contractors said that their clients had indicated that they were to apply the IR35 changes as the government intends, either using external experts to assess IR35 status, using HM Revenue & Customs' own online status checker, CEST, or assessing status in any other way.
The publication of the research comes at a time when the industry is anticipating the results of HM Treasury's internal review of the implementation of the Off-Payroll rules launched last month, the Treasury is in disarray following the shock departure of Sajid Javid as chancellor, and Downing Street used a cabinet reshuffle to exert more control over fiscal policy, leading commentators to question the independence of the Treasury moving forwards.
It appears highly unlikely that Boris Johnson's Svengali, Dominic Cummings, would be sympathetic to the plight of the freelance industry.
In addition, hundreds of freelancers marched on Westminster last week in protest at the new rules, as part of the Stop The Off-Payroll Tax campaign, which is also trying to organise a mass walkout of 250,000 contractors.
Meanwhile, separate research by umbrella company Parasol which polled more than 1,400 freelancers showed that seventy-two per cent of contractors believe companies in the private sector will ultimately lose out because of the IR35 reforms, while almost forty-five per cent of those surveyed remain unsure if working via a limited company or an umbrella company would be best for them post-April.
Clarke Bowles, head of key accounts at Parasol, said: "Our survey provides some interesting insights into the attitudes and opinions of UK contractors and highlights some notable concerns ahead of the proposed IR35 changes.
"One of the key issues around the changes is a lack of understanding of what the new rules will mean in practice. Our study highlighted confusion from UK contractors, but we also know from the recruitment firms and agencies we work with every day how they too have struggled to understand what their responsibilities are with end-clients to manage compliance effectively."
17th February 2020.