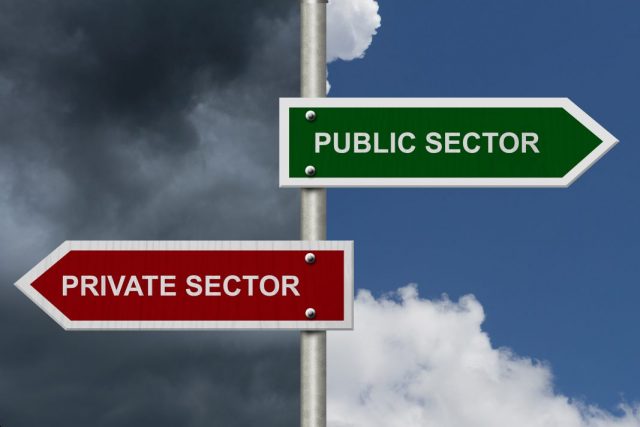 The government's commitment to increase public sector spending has increased employer confidence within the sector, according to new research by the recruitment industry.
Public sector bodies are expecting to ramp up hiring over the next three months, supporting further employment growth in the UK, according to the Chartered Institute of Personnel and Development (CIPD), a recruitment industry professional association.
The latest Labour Market Outlook, compiled in partnership with recruiters Adecco Group, found that public sector hiring confidence was at a twelve-year high. However, expectations in the private sector dropped slightly, leading the "net employment score", which is the difference between the amount of employers who expect to increase staff levels and those who expect to decrease staff levels, to fall by one point to +21, down from +22 last quarter.
What this means for contractors is unclear: whilst there may be more job opportunities for freelancers and temporary agency staff as a result of the hiring drive, many contractors have been put off working in the public sector since the introduction of IR35 changes in 2017 that led to many contractors being forced to pay too much tax by erroneously being forced onto PAYE by "blanket" IR35 assessment practices.
However, with the extension of those IR35 changes into the private sector planned for April 6, that may create a more level playing field.
The research also found that high employment rates are making it more difficult for businesses to fill roles, with thirty-eight per cent of organisations saying they were prevented from filling a permanent role in the last twelve months and thirty per cent finding it more difficult to fill vacancies over the same period.
Thirty-one per cent of those organisations filled the gap by engaging people on temporary or "atypical" contracts, including freelancers and self-employed workers, which the report said "may be part of a larger trend towards more flexible working relationships". The share of employers with recruitment difficulties was equal in both the public and private sectors, at sixty-five per cent.
"What our employers have told us is virtually all of the roles that they've had difficulty filling have been skilled or highly skilled, which suggests that the [post-Brexit] migration restrictions might not be as dramatic as many people might fear," said Gerwyn Davies, senior labour market adviser at the CIPD.
Mr Davies also said that women were most likely to benefit from increased hiring activity in the public sector. Women already make up around two thirds of the public sector workforce.
"The recent recovery in public sector employment is undoubtedly one of the key reasons behind the recent strong gains in the female employment rate, and this looks set to continue in the near to medium term," said Davies.
However he added: "We should not lose sight of the net loss of more than 300,000 jobs in the public sector since 2010 and the challenges this has presented public service employers and employees in delivering crucial public services.
"Public sector organisations must prioritise managing and developing their workforces to empower and motivate existing public service employees, not just increase headcount."
19th February 2020.