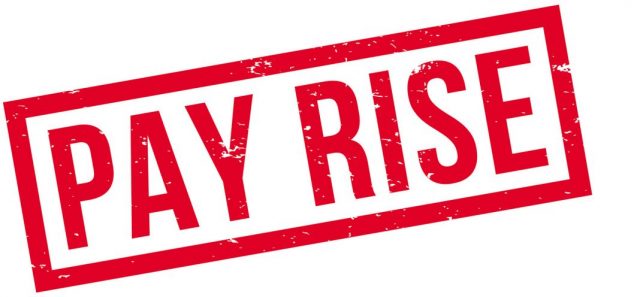 Organisations are being warned to plan for higher costs and increasing demands for employment rights from freelancers as a result of the forthcoming changes to the IR35 rules, a survey has found.
The survey, by contractor-focussed legal firm Brookson Legal, found that fifty per cent of contractors polled would seek a pay increase if recategorised as "inside IR35" when the reforms to IR35 known as the Off-Payroll rules take effect in the private sector this April.
In potentially worrying news for the hirers of contractors, twenty-one per cent, or just over a fifth, of the 516 contractors who responded to the poll said they would challenge an "inside IR35" assessment. Under the current proposals, the dispute process will be handled by end-clients, who will also become responsible for making the IR35 determinations themselves.
The survey also found that the vast majority of contractors, who are currently responsible for self-assessing their IR35 statuses, did not trust end-clients to make the complex assessments accurately. Twenty-two per cent, less than a quarter, of contractors surveyed said they thought hirers would make the right assessment of their IR35 status, and just three per cent believed the private sector would be ready for Off-Payroll when the changes come into force in the sector this April.
Andy Chamberlain, deputy director of policy at the Association of Independent Professionals and the Self-Employed (IPSE), said employers could not expect to continue business as usual without offering IR35-caught contractors some form of compensation. "I think that it is entirely natural, and should be expected, that [a contractor] will say: 'If you're saying that I'm acting and behaving like an employee, why don't you give me employment benefits?'" he said.
Mr Chamberlain went on to suggest that, should a firm find that the relationship between a contractor and the organisation indicates employment for tax purposes, then it would be logical to consider simply hiring them as an employee instead of on a contract basis: "The client has to decide: do I want to have an employee or do I want to have a contractor?" he said. "If [employers have] got people who they believe are acting like employees within their company now, they should employ them."
The Off-Payroll rules eliminate the 5 per cent expenses allowance currently available to IR35-caught contractors and also make the "fee-payer" responsible for paying employer's National Insurance of 13.8% of their rate to HM Revenue & Customs. The draft legislation does not make clear provision for the IR35-caught contractor to be eligible for employment benefits such as sick pay and holiday pay, although it remains possible that the contractor could contest their availability at the employment tribunal.
There is also the risk that end-clients could get caught up in PAYE liability transfers should firms further down the supply chain be unable to pay HMRC, for example in the event of insolvency.
Matt Fryer, head of legal services at Brookson Legal, said a lack of government guidance and uncertainty over the changes to the rules had made it difficult for recruiters to provide the right advice, but also placed the onus on them to do so. "Many [recruiters] have already found themselves doing much of the heavy lifting when it comes to communicating the changes up and down the supply chain," he said.
He urged recruitment firms to educate themselves on the changes as soon as possible, adding: "With such a short timeframe left to address IR35, recruiters will play a pivotal role in ensuring the changes are properly enforced and will also be answerable to HMRC when the time comes."
Respondents to Brookson's survey were also unsure whether to trust recruitment agencies with IR35 assessments. Seventy-seven per cent, more than three-quarters, said they didn't know whether to trust agencies or not. However, Brookson Legal said recruiters could play a vital role in communicating the application of the new rules to both employers and contractors. Under the changes as planned, end-clients will assume responsibility for IR35 assessment.
6th February 2020.